Police have arrested an Annandale man who allegedly fatally stabbed his son during an altercation last night.
Dead is Mahesh Chand, 24, a porter of Narine Street, Annandale, East Coast Demerara.
Stabroek News was told that sometime after 10 last night, the father who has a drug habit was harassing his wife for money to purchase narcotics. Mahesh woke up and gave his mother $200 to give his father.
The father saw the mother and son in conversation and told the son he was always siding with his mother. As a result, an argument erupted and the father allegedly stabbed the son twice.
The son was later rushed to the city public hospital where he was pronounced dead on arrival.
Police have recovered the suspected murder weapon, a cutlass.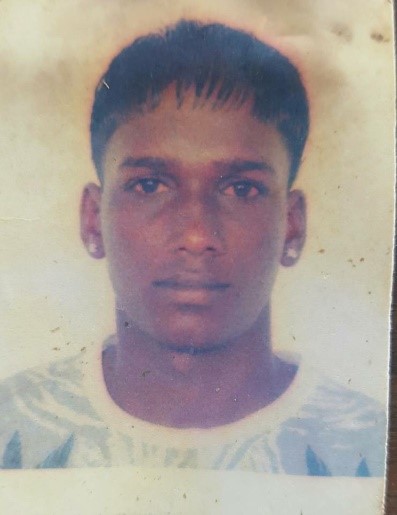 The police this afternoon issued the following release:
Investigations are being conducted into the alleged murder of Mahesh Chan, 24 years, of Annandale, ECD, which occurred about 23:30h. last night, allegedly by his father who subsequently  fled the scene but had has since been apprehended and taken into custody.
Enquiries disclosed that the suspect had requested to borrow some money from his wife who refused his request. As a result they had an altercation which ended into a heated argument. The victim, their son, who was present intervened and during the process, the suspect armed himself with a cutlass and inflicted a wound to the upper chest of the victim, who ran and collapsed.
He was rushed to the GPHC where he was pronounced dead on arrival.
Around the Web