Attorney Keisha Chase's trial over causing the death of a pedestrian by dangerous driving, remains on hold pending a High Court ruling.
Julian Leitch was struck down allegedly by Chase on Duncan Street, George-town, on November 6, 2015.
During yesterday's court proceedings before Magistrate Allan Wilson, Chase's attorneys, Murseline Bacchus and Kim Kyte-John told the court that they are still awaiting a decision from the High Court to have the matter against the defendant dismissed.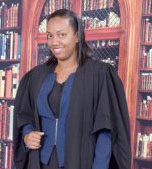 In May the defendant's attorneys had stated that after receiving statements in relation to the charge they observed inaccuracies and the decision to charge made by the Director of Public Prosecutions was ill-advised and irrational.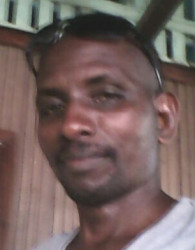 The matter was then adjourned to November 22.
Leitch died at the Georgetown Public Hospital shortly after he was hit near the Survival Super-market at Vlissengen Road and Duncan Street.
He sustained several injuries including a fractured skull and a broken neck.
It was reported that Chase had rushed him to the hospital following the incident, but he died while receiving treatment.
Around the Web