Regional Health Officer (RHO), Region Seven, Dr Edward Sagala told the Government Information Agency (GINA) that the region has not recorded any maternal or neonatal deaths for the past three years, a press release from GINA stated.
According to the release, the RHO said that the new neonatal unit at the Bartica Regional Hospital, commissioned by President David Granger in May, has been able to address all the specialised needs in the neonatal department.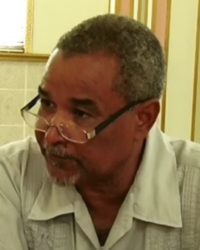 "This is a unit that is very critical, highly specialised to take care of newly born babies who have developed problems, acute respiratory problems, prematurity, etcetera so we are no longer sending these newly born babies with conditions that need specialised care to any other institution."
In addition, according to the release, for the year 2016, Region Seven has seen the addition of 18 doctors, seven of whom specialise in the areas of Ear Nose and Throat (ENT) procedures, dermatology, internal medicine, cardiology, paediatrics, obstetrics and gynaecology, anaesthesiology and general surgery.
The others are general medical practitioners, five of whom are working in the remote areas of Kamarang, Waramadong, and Imbaimadai. With the complement of specialist doctors and surgeons, 93 surgeries have been completed at the Bartica Regional Hospital as compared to 18 in the corresponding period for 2015, the release said.
Dr Sagala, a former Chief Medical Officer,  noted that more than 7000 people in and around the region have been able to efficiently and effectively be treated and diagnosed by the specialists.
"This is another living example that if you inject in resources to the periphery, to the hinterland communities which I think is the vision of this new government, you will get what you call an improvement especially in cutting down the referrals, therefore Georgetown will not be inundated and overwhelmed with these cases," the release quoted the RHO as saying.
Around the Web