Five persons, including a former murder accused, are now in custody in connection with the fatal shooting that occurred in front of the Rio Inn nightclub on Monday morning.
Commander of 'A' Division Clifton Hicken told Stabroek News that three of the suspects, including a woman, were arrested from various areas around Georgetown yesterday.
Reliable sources revealed that former murder accused Lloyd Roberts also surrendered to the police yesterday in the company of his lawyer.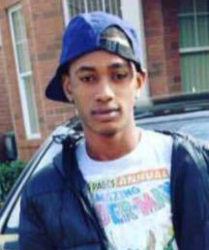 Ryan Sergeant
Additionally, the police, in a statement, said that homicide detectives assigned to the matter carried out a search at a house at Hadfield Street, Lodge yesterday and found two unlicensed handguns—a .32 pistol and a .38 revolver—as well as 15 rounds of ammunition.
Ryan Sergeant was shot dead, while his friend Jeffery Ferrell was injured after an argument ended in gunfire in front of the nightclub in Queenstown around 2.30am on Monday.
Sergeant, called 'Harry,' 19, of Festival City, North Ruimveldt, Georgetown, was shot once to his head and reportedly dumped outside the Woodlands Hospital, where he was subsequently pronounced dead.
Ferrell, who also resides in North Ruimveldt, was shot to his neck and underwent emergency surgery. He remains hospitalised.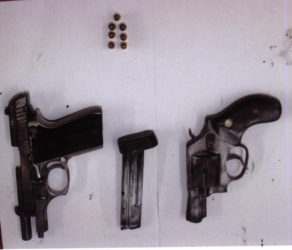 While the details of what exactly transpired remained unclear, sources had told this newspaper that Sergeant was not part of the argument but was shot while seeking cover when shots were fired.
Stabroek News was told that while in the club, a suspect's girlfriend and another woman were involved in a fight, resulting in the intervention of the men. During the ensuing altercation, firearms were drawn and the scuffle was taken outside, where the men were shot.
It was reported that Ferrell was involved in an altercation with another man over the girlfriend of one of the suspects, which resulted in the suspect and his girlfriend leaving the club. Ferrell and his friends, including Sergeant, followed them outside, where the argument resumed and escalated.
Around the Web