As the police continue to investigate the murder of the Gangaram cattle farmer whose bullet riddled body was found on Thursday, a man has been taken into custody, this newspaper was told.
Ramnarine Itwaru called 'Bill', 38, a cattle farmer of Lot 84 Gangaram Settlement, East Canje Berbice was found on Thursday with four bullet wounds about his body. A post-mortem examination was conducted which revealed that the man died from shock and haemorrhage due to gunshot injuries.
His wife Kunti Hemraj, 36, also known as 'Rosy', in tears told Stabroek News, that the suspect had threatened to "finish" her husband months ago. She said the man in custody is also a cattle farmer who owns a portion of land alongside her husband's land.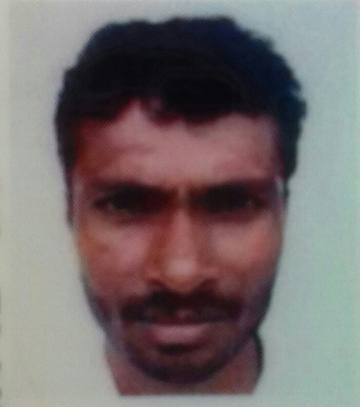 She stated that after her husband invested his money into the land he stopped the man from accessing his land which led to an argument about land and cattle.
"They had an argument about two to three months [ago]," she said. "Me husband invest his money and they a mind cow alongside he place but he stop them and they did still want use the land. He tell me husband that he gone finish him."
It was previously reported that five cattle were stolen from Itwaru sometime before he met his demise.
Meanwhile, a police source confirmed that the suspect has been in custody for 72 hours. However, an extension has been granted to the police. The source also said that investigators are aware of the threat which was made.
The suspect is being questioned by a Criminal Investigations Department officer from the city.
Hemraj later said, "My husband was a good person, who never went anywhere. He was a good father." She said she has no idea how she will move forward as her husband was the sole provider in the home. Itwaru is expected to be laid to rest today. Meanwhile, the family along with residents of close-knit Gangaram Village are calling on the police to conduct a thorough investigation.
One resident said, "We following up this case, this family got to get justice."
Around the Web