A family in Crabwood Creek has been plunged into mourning at the loss of not one but two family members to suicide last week.
Two Thursdays ago, a 55-year-old woman and her 17-year-old daughter consumed a poisonous substance which landed them as patients in the Skeldon Public Hospital for a short period before they both succumbed.
Dead are Madojri Sawh and Diana Sawh of Grant 1802 Crabwood Creek. While the family refused to speak with Stabroek News, a neighbour related that on the day in question the woman's son was informed by his now dead sister that their mother had consumed a poisonous substance. The mother was rushed to the hospital and it was while they were there that it was discovered that the teen had also consumed the same substance.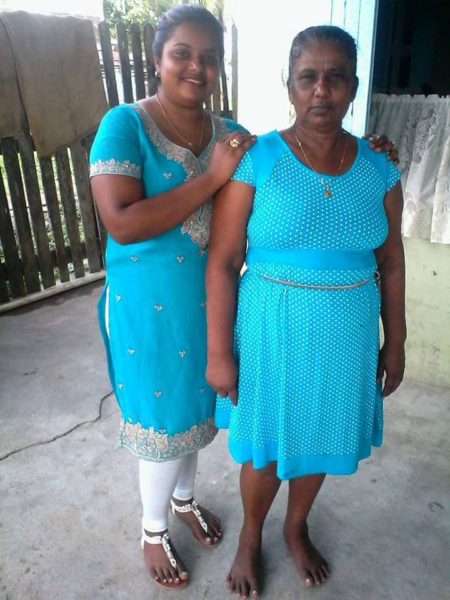 The mother succumbed the following day, while the teen died on Friday last.
According to information gathered, the teen had borrowed a sum of cash and pawned some of her mother valuables to help her boyfriend financially. The money was expected to be paid back two Thursdays ago, the day on which the act was committed. However, apparently this was not done.
A neighbour close to the family said, "She na had the money to pay back and she pawn she mother thing to help she boyfriend fix he car so all a dah stress out the lady."
Madojri Sawh was laid to rest on Wednesday last.
Diana Sawh was a past student at the Skeldon Line Path Secondary School.
Suicide in Guyana is a serious social problem as according to a PAHO/WHO report, Guyana has the highest rate of suicide in the world. If you, or anyone you know is experiencing suicidal thoughts, you can contact the suicide helpline to receive assistance.
The Inter Agency Suicide Prevention Help Line can be accessed through the following:
Telephone: 223-0818, 223-0009 and 223-0001
Mobile: 600-7896 or 623-4444
Email: moc.oohay@ycnegayug
BBM: 2BE55649 or 2BE56020
Twitter: @guyanaagency
Whatsapp: 600-7896 or 623-4444
Facebook: Guyana Interagency Suicide Prevention Help Line
Around the Web