Clairmont Reid, the Vryheid's Lust man charged with underreporting the currency he had on him when he returned to the country in June, yesterday changed his plea to guilty and was fined $250,000 and ordered to forfeit over $2 million.
Reid, 37, of 197 South Vryheid's Lust, was charged in July with knowingly making an untrue declaration on a Customs Declaration form, in which he indicated that he did not have US$10,000 or more to declare, when in fact he was in possession of TT$139,135, which is equivalent to US$21,045.98 or G$4,360,937.
Yesterday, when the trial was scheduled to begin before Chief Magistrate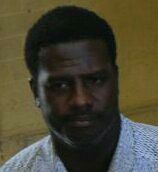 Ann McLennan, Reid changed his plea from not guilty to guilty.
Police Prosecutor Neville Jeffers told the court that Reid had arrived at the Cheddi Jagan International Airport, Timehri on a Caribbean Airlines Flight from Trinidad and Tobago. Reid presented himself to a customs officer and handed over a customs declaration form where he indicated that he was not carrying currency or monetary instruments over US$10,000 or equivalent.
The prosecutor said that when the officer proceeded to check Reid, he told the officer that there was a possibility that he may have some TT currency in his bag. He was asked by the officer why he did not declare the money and Reid replied that he "brought money for various persons and did not see the need to declare it." Jeffers said that  the officer seized the money and told Reid of his offence.
Reid's lawyer, Dexter Todd, told the court that his client was extremely sorry for the incident. Todd told the court that Reid has an unblemished record as a law-abiding citizen in both Guyana and Trinidad. The lawyer said that his client had been living in Trinidad for 15 years and after the 2015 general elections here, he became excited about the prospects of moving back to Guyana. Todd said that his client, who is a respectable businessman, sold his business and apartment to move to Guyana.
The lawyer begged the court to show mercy on his client, since he is a father of three and his fourth child is on the way. He said that the businessman had suffered financial setbacks due to the matter. Todd concluded that it was because of his client's excitement at  coming back home and lack of knowledge of the law that he fell into the situation.
The chief magistrate, after hearing submissions from both the prosecution and defence, ordered Reid to pay a fine of $250,000 and that US$11,045.98 (equivalent to $2,288,837) of the money be forfeited. The chief magistrate said if Reid fails to pay his fine, he will have to spend six months in jail.
Around the Web