Hosea Hopkinson, the bus conductor who was charged with robbing a woman outside of a pizzeria on Sheriff Street last Monday, was yesterday granted his release on bail and just hours later he was charged with a similar crime.
Hopkinson, 28, of Lot 7 Perry Street, Tucville, was charged last week with stealing a $30,000 handbag, a $64,000 Samsung smartphone, a passport, and $140,000 from Lystra Crandon on November 7th. He was yesterday granted his release on $70,000 bail by Chief Magistrate Ann McLennan in a Georgetown court.
Hopkinson had previously pleaded not guilty to the offence and continually denied that he was involved in the crime, which occurred as Crandon and her children sat in front of the pizzeria.
Following the attack, the security guard at the fast food outlet managed to apprehend one of the bandits, said to be Hopkinson, while his accomplices escaped.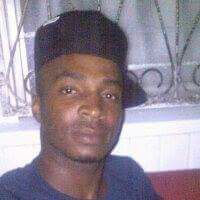 The Chief Magistrate informed Hopkinson that his trial will start on November 28th at Court 12.
However, during night court proceedings presided over by magistrate Beverly Bishop-Cheddi, Hopkinson was yesterday charged with stealing a cell phone. The court heard that on October 31st, at Stabroek Market, the accused stole a Samsung Galaxy smartphone, worth $75,000, from Gregory Frank. Hopkinson, who was represented by attorney Darren Wade, pleaded not guilty to the charge.
Police Prosecutor Shevon Jupiter objected to the accused being granted bail, while saying that he may tamper with the witness. She also cited the pending charge against him.
Magistrate Bishop-Cheddi, however, granted Hopkinson his release on $50,000 bail. This matter was adjourned until November 21 for statements.
Around the Web