Acting Chancellor Carl Singh has ordered that immediate steps be taken to prepare the records in an effort to expedite the hearing of the appeal of the High Court's ruling that APNU+AFC ministers Winston Felix and Keith Scott can't hold seats in the National Assembly as non-elected Members of Parliament (MPs).
PPP member Desmond Morian had initiated the legal challenge to Felix and Scott taking up seats as non-elected members and sought a declaration that they are not lawful members of the National Assembly and an order that they be prevented from sitting in the Assembly unless their names are extracted from the coalition's candidates' list.
Then acting Chief Justice Ian Chang had ruled in Morian's favor and this decision was later appeared by government. Subsequently, the Court of Appeal granted the interim stay of execution which allowed for the ministers to take up their seats.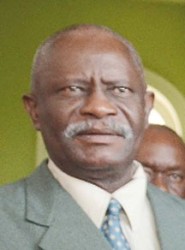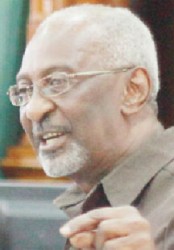 Attorney Anil Nandlall, who is representing Morian, told Stabroek News in an invited comment that the matter came up in the Appeal Court on November 4. He said that the issue that was then engaging the attention of the Court of Appeal was whether the interim stay of execution of Chang's judgment, granted by previously by Justice Singh, should continue until the hearing and determination of the appeal.
According to Nandlall, in order to expedite the hearing and determination of the appeal, he consented to the interim stay of execution being continued until the hearing and determination of the Appeal. "I implored the court to fix an early date for the hearing of the Appeal since it concerns a matter of national importance," he said, while adding that as a result of his submissions, Justice Singh ordered that "immediate steps be taken towards the settling and preparation of the record of appeal."
Nandlall stressed that the obligation to settle and prepare the record of appeal is on the appellant, who is the Attorney General. "I am aware that his 'modus operandi' is to delay and protract all these political cases from being heard. I will have to be very vigilant, as usual," he told Stabroek News.
The Attorney General had argued that the High Court had no jurisdiction to hear the matter, which was filed by motion and not via an election petition.
In keeping with the ruling, the duo did not immediately take up their seats in the House.
Although Justice Chang did not issue an order directing Speaker Dr Barton Scotland to disallow them from taking their seats, the Speaker had announced that as a result of information regarding the court's decision, the duo would not be occupying their seats.
They only returned to the National Assembly after the Court of Appeal granted an interim stay of execution.
Around the Web