Prime Minister Moses Nagamootoo on Friday defended placing Director Public of Information and AFC executive Imran Khan as interim Chairman of the Guyana National Newspapers Limited (GNNL), stating that there have been positive changes since then.
He reasoned that since Khan was already a member of the board, a decision made by Cabinet, and its chairman had resigned, he saw no problem in letting Khan act until a substantive chairman was selected.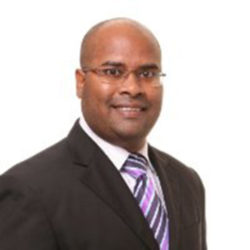 "In all circumstances when such a situation arises someone from among the board would take the place temporarily as chairperson," Nagamootoo said.
"Mr Khan, in the way I had appointed the chairperson in the first instance, has been appointed by the competent minister to be the acting chairperson until such a time you would have a permanent person named and the vacancy in the GNNL is filled," he added.
In September of this year, Chairman of the GNNL Jean La Rose submitted her resignation saying that because of time constraints she did not feel she could contribute as she should to "the further development of the Board or of GNNL" in her capacity.
The Prime Minister pointed out that he does not regret the decision to appoint Khan as acting chairman as there have since been positive changes.
"I have full confidence in the capacity of Mr Khan to execute the functions at the GNNL and in fact I must say that under his stewardship I have seen some improvement in the public image of the Chronicle newspaper," Nagamootoo asserted.
Around the Web