Three years after being charged with human trafficking, a North Ruimveldt woman has once again been accused of the crime.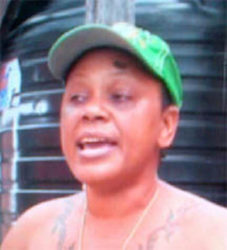 Previously charged under the name Patricia Crossman, Patricia Williams was brought before Chief Magistrate Ann McLennan to answer to the charge that she trafficked a 15-year-old girl for the purpose of sexual exploitation.
Williams, 50, who is believed to have committed the offence between June 1 and July 30, in Region Seven, pleaded not guilty to the charge.
The matter was held in-camera given the age of the alleged victim.
Chief Magistrate McLennan remanded Crossman and adjourned the matter to January 17, 2017, when it will be heard at the Mahdia Magistrate's Court.
In 2013, Williams was charged with recruiting a young woman for the purpose of trafficking. It was believed that on June 14, 2013, at Sussex Street, Charlestown, she used the promise of a bartending job to lure a young woman into prostitution at 14 Miles Issano, in Region Seven.
Williams, however, was freed as the main witness in the matter could not be found.
Around the Web