Steve Allicock one of the men accused of the murder of Albouystown resident Wendell Tappin, was yesterday committed to stand trial for the crime.
It is alleged that on December 31, 2009, Tappin, called 'Keyco' of Lot 89 La Penitence Street, Albouystown was heading to Hill Street to collect his cell phone when he was attacked and chopped by a group of men.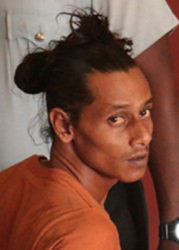 When the Preliminary Inquiry (PI) continued yesterday, Magistrate Judy Latchman ruled in favour of a request by Police Prosecutor Deniro Jones to reopen the case to tender statements of three absentee witnesses.
The defendant's attorney Euclin Gomes had objected last Thursday to the request, stating that the prosecution had had seven months to produce and introduce evidence that was clearly available and failed or refused to do so. He had argued that if the court allowed the prosecution to reopen the case it would be highly prejudicial to the accused and would be unfair.
Gomes reiterated that the prosecution had failed to find the three witnesses and failed to bring them before the court, adding that the reason given for reopening the case did not fall within the rule of exemptions, since the statements would not prove that new information was brought to light.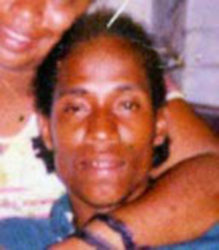 Despite Gomes's protests, Magistrate Latchman ruled to allow the prosecution to reopen the case and tender the statements, adding that she did not find the prosecution's request to be prejudicial. As a result, the prosecutor called on the officer who would have attempted to serve summonses on the three witnesses and the officer who took the statements from the witnesses. A return of service and two summonses were entered into evidence along with the three statements of the witnesses.
Subsequent to this, Magistrate Latchman stated that a prima facie case had been established against the defendant and proceeded to commit him to stand trial at the next sitting of the Demerara Assizes.
Allicock was implicated along with his father Leonard and uncle Randolph Allicock in the murder of Tappin. Leonard was found not guilty of the murder last year by a jury at the High Court.
Around the Web