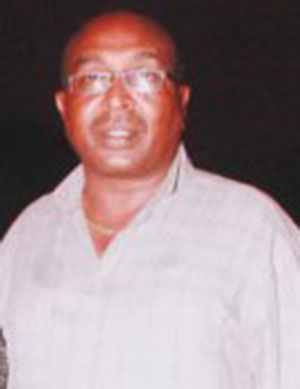 Collis Collinson, one of the suspects in the attempted robbery of a police rank and his family who were trailed from the airport, was yesterday freed of all the charges against him due to insufficient evidence.
It had been alleged that on October 7th, 2015, at Kitty, Collinson, 24, unlawfully and maliciously discharged a loaded firearm at off-duty policeman Prem Narine, with the intent to maim, disfigure or cause him actual bodily harm. He was also charged with having a .38 revolver and three live rounds of matching ammunition in his possession without being the holder of a valid firearm licence.
Collinson, who was on trial before Magistrate Allan Wilson, was represented by attorney Melvin Duke. Duke argued that the evidence presented by the prosecution was not credible given the fact that no spent shells were found, the weapon was never found on the defendant and only one weapon was discovered.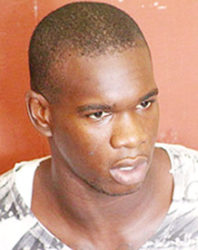 Based on the evidence led in the case, Magistrate Wilson later dismissed the charges against Collinson.
Collinson was one of two men charged over the attack. The other person was Shawn Thom, who claimed he was shot by police. Both men were suspected to have been part of a gang that targeted persons after their arrival into the country at the Cheddi Jagan International Air-port, Timehri. The victims of a number of attacks were ambushed at their homes after leaving the airport.
Thom, who claimed he was a vendor at the East La Penitence Market and part-time taxi driver, was shot once to his foot by police ranks who confronted the occupants of a vehicle along Barr Street, Kitty after the off-duty Narine, who had picked up his relatives from the airport, reported his suspicion that he was being followed.
Thom claimed that he was working as a taxi driver at the time and that he had been transporting passengers when he was shot in the right knee by a man who identified himself as a police constable.
"I tell them I is a taxi driver don't shoot me and they drag me, put a gun to my right knee and shoot and I couldn't move anymore after that," he further alleged.
Around the Web