Convicted drug trafficker Barry Dataram and his common-law wife Anjanie Boodnarine are now scheduled to go on trial in January for the alleged unlawful possession of ammunition.
The charge against Dataram and Boodnarine states that on April 16th, 2015, at Diamond Housing Scheme, they had in their possession 180 .223-calibre live rounds with-out being holders of firearm licences.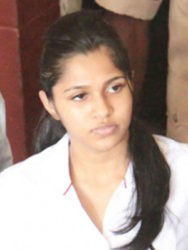 Customs Anti-Narcotics Unit (CANU) Prosecutor Konyo Sandiford yesterday informed Georgetown Magistrate Judy Latchman that there were two witnesses present in court to present evidence.
Subsequently attorney Glenn Hanoman, who had previously appeared on behalf of both Dataram and Boodnarine and then withdrew his representation when they left the jurisdiction before sentencing on a drug trafficking charge, yesterday entered an appearance for them and made a bail request on behalf of Boodnarine.
However, the request was denied by Magistrate Judy Latchman after it was made clear by the CANU prosecutor that an application for forfeiture of bail that was previously granted to Boodnarine is presently before the High Court.
The matter was subsequently adjourned to January 13th for the commencement of the trial.
Meanwhile, Dataram also appeared before Magistrate Latchman in relation to an application made by the Chambers of the Director of Public Prosecutions (DPP) to forfeit the sum of $9 million that was alleged seized from him and Troy Dataram.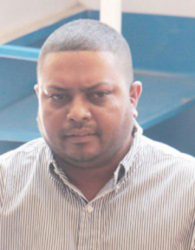 When the matter was called, Hanoman, who is representing both Datarams, stated that Troy was not present in court because he was unaware of the hearing.
The DPP's representative stated, however, that statements were previously served on both accused. She was later advised by the Magistrate to issue a summons for Troy.
Hanoman further stated that the magistrate's court has no power to forfeit funds and that the matter should be before the High Court.
He added that the said case is before the High Court in a civil matter involving the Special Organised Crime Unit (SOCU) over its continued possession of the seized currency.
As a result, the DPP's representative requested a short date to reply to Hanoman's argument and the matter was adjourned until November 30.
Around the Web