A police sergeant was yesterday charged with taking a $2M bribe to waive a charge against one of the accused in the death of Mohamed Abdool Shameer, who was killed in a boat collision and then buried in a shallow grave more than 60 miles away.
Lakeram Deochan, 40, of 739 Charity, Essequibo, was read the charge that on April 26, 2016, at Charity, Essequibo Coast, while employed as an agent of the government, he corruptly obtained $2 million from Nalini Baharally as an inducement for not charging Lennox Baharally, her husband, for causing the boat mishap that resulted in the death of Shameer.
Deochan, who has been in the police force for the past 23 years, pleaded not guilty to the crime and was eventually granted his release on $100,000 bail.
Attorney George Thomas, who represented Deochan, told the court that Nalini did not give the defendant any money. He added that at the time the transaction was said to have occurred, Deochan was on annual leave.
According to Thomas, his client had also reported the matter to his superiors.
Police Prosecutor Neville Jeffers made no objection to bail being granted.
Chief Magistrate Ann McLennan later granted Deochan bail and adjourned the matter to December 19, when it will be heard at the Charity Magistrate's Court.
Police had reported that Shameer, 57, of Jacklow, Upper Pomeroon, was crossing the Pomeroon River in a paddle boat when his vessel was struck by another boat powered by an outboard engine.
Shameer's body was found some three days later and buried in a shallow grave.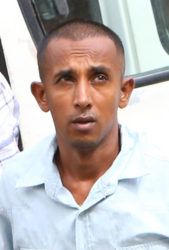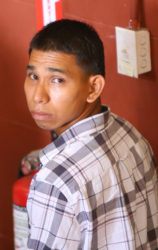 On July 12, Baharally, who is the nephew of the deceased, and his worker, Rondell Edwards, were charged with the murder of Shameer.
During their arraignment, attorney Jerome Khan, who represented the men, stated that what occurred was not a case of murder as there was no malice or intent to kill. He stated that what actually happened, was that the body was "rescued" from the river and the defendants were on their way to the Charity Police Station when they panicked and decided instead to look for a place to put the body until the following day. According to their attorney, their mistake was removing the body and not making a report immediately.
Around the Web