Villagers of the Upper Corentyne area turned out in their numbers at the Springlands Magistrate's Court yesterday in a show of support for the relatives of murdered Number 70 Village carpenter Faiyaz Narinedatt.
Residents of Number 70 Village stood with placards as five of the six accused in Narinedatt's murder entered the courtyard to attend a scheduled hearing.
The five men, Radesh Motie, 39, Diodath Datt, 18, Harri Paul Parsram, 49, Orlando Dickie and Niran Yacoob, 37, appeared before Magistrate Charlyn Artiga, who heard a request by one of the defence lawyers for full discovery.
Assistant Superintendent of Police Stephen Telford, who was appointed to prosecute the case by the Director of Public Prosecutions based on a request made by the immediate relatives of Narinedatt, asked for time to be acquainted with the case file.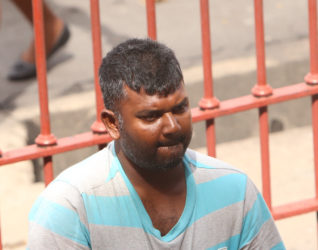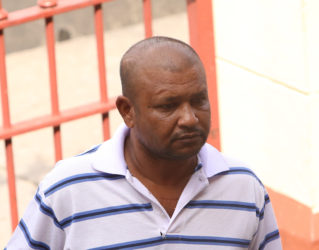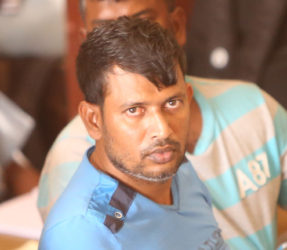 Attorney Mursaline Bacchus, who represents the five accused, said that the men were charged and the police should be ready. However, Telford noted that he has now taken over the case. He also stated that new evidence surfaced after the matter was initiated.
Meanwhile, Dickie and Motie's second lawyer, Sanjeev Datadin, asked the court to order full disclosure, since the prosecution had not yet turned over the evidence. Telford promised to comply before the next court date.
Motie also had a third lawyer, Bernard Da Silva, present.
The next hearing was fixed for January 16th.
Meanwhile, as the accused left the courtyard, Narinedatt's mother and wife broke into tears. His mother, Bibi Aziz, said, "Look how me got to stand up and watch them and them kill me son, me can't get to watch him." Throughout the entire court proceedings, his father, Narendranauth Datt, stood in the sun outside of the court with a placard, which stated let justice prevail.
"Faiyaz will get justice," and "All of them will go down," were among the comments made by the Corentyne villagers to Stabroek News.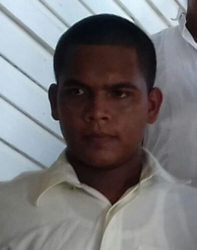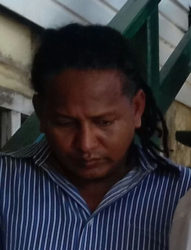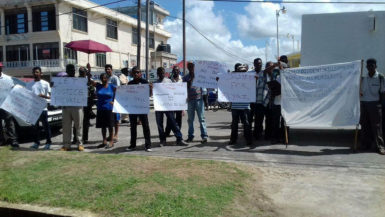 On November 1st, Narinedatt's lifeless body was discovered on the Number 70 Public Road. Initially, police treated his death as a hit and run, however, after the Major Crimes Unit took over the investigation, it was discovered that Narinedatt was beaten, then placed on the road and run over with a car.
It is alleged that the five men killed Narinedatt at the behest of overseas-based Guyanese businessman Marcus Brian Bisram, who has since been charged in absentia with the murder as well. Bisram left the country the same day that Narinedatt's body was discovered. An Interpol 'Red Notice' has since been issued for the wanted businessman. He has since hired a New York-based law firm to represent his interests.
Narinedatt was last seen alive at a party in Number 70 Village that was hosted by Bisram. It has been alleged that Bisram made sexual advances towards Narinedatt but was rejected, which prompted him to order his associates to kill the carpenter.
It is believed that the defendants, who were armed with several objects, dealt Narinedatt several lashes about his body until he fell unconscious. His body was then placed in the trunk of a car, driven to the Number 70 Village road and dumped.
Bisram's mother, Sharmila Inderjali, and another woman, Maryanna Lionel, have also been jointly charged with corruptly offering $4 million to a police officer to forego charges against Motie, Datt, Parsram and Yacoob, who were in custody for the murder, and Bisram.
Around the Web