(Trinidad Guardian) – US actor Danny Glover, former independent senator Rev Daniel Teelucksingh, Jamaican sprinter Shelly-Ann Fraser-Pryce and Caribbean journalist Richard Anthony Best, are among 11 people selected to receive honorary degrees in October from the University of the West Indies.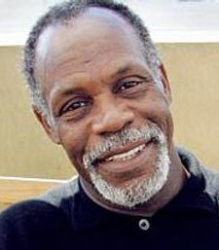 Teelucksingh expressed surprise at the news on Friday and said he felt humbled and honoured to be among those who will be recipients of the honorary degrees.
In a statement, UWI said the degrees will be awarded by Chancellor Sir George Alleyne during the 2016 graduation ceremonies, which will kick off at the Open Campus in St Kitts and Nevis, on October 8. This will be followed by the Cave Hill campus in Barbados on October 15, the St Augustine campus, on October 20-22, and will conclude with the Mona Campus, Jamaica, on October 28-29.
The decision to confer the degrees was confirmed at the annual meeting of the UWI's University Council held earlier this year. People of eminence in the arts and sciences or other fields of intellectual endeavour, or people who have made outstanding regional or international contributions are usually conferred with honorary degrees at the graduation ceremonies.
Around the Web