(Trinidad Guardian) – Southern Division police now believe nine-year-old Seon Paul was executed and not hit by a stray bullet as they initially believed.
Paul, of Byron Street, La Romaine, was shot shortly after 9 pm on Friday and initial reports stated he had been struck once by a stray bullet.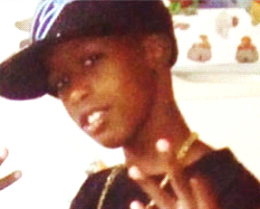 However, on Sunday police said Paul was shot four times, twice in his back and twice on his shoulders. Paul was a pupil of the La Romaine RC School and was expected to move up to Standard Two when the new term opens in September.
Police are working with the theory that the shooter was a professional, as Paul's cousin, Kenika Smalls was not shot, although the two were walking together when the incident occurred.
On Saturday, Kenika had told the T&T Guardian that she and Paul were going to buy hot dogs when they heard gunshots and ran.
She had said they ran until Paul cried out and collapsed and then she realised he had been shot.
He was taken to the San Fernando General Hospital by police but succumbed to his injuries during emergency surgery.
The motive for Paul's murder is believed to be an ongoing turf war for drug blocks in the area.
An autopsy was expected to done on Paul's body yesterday at the Forensic Science Centre in Port-of-Spain.
Around the Web