(Trinidad Guardian) Gunmen used a shotgun and two handguns to execute father of two, Naiym Muhammed, 17 hours after his friend was killed.
Muhammed was shot at least 12 times in the head.
Muhammed, originally from Carenage, was gunned down on Monday night, moments after he stopped in front of a driveway just outside an apartment building which he was renting. He lived there with his wife and two children, ages 13 and ten months. Muhammed was the cousin of Head of Digital Content at CNC3, Sampson Nanton.
According to a police report, at 8.10 pm Muhammed was slumped behind the steering wheel of his car. He was dressed in Muslim garb.
The T&T Guardian was told by police investigators that Muhammed went to a mosque for evening prayers and then to the Chaguanas Police Station to sign, as he was currently before the courts on arms and ammunition charges.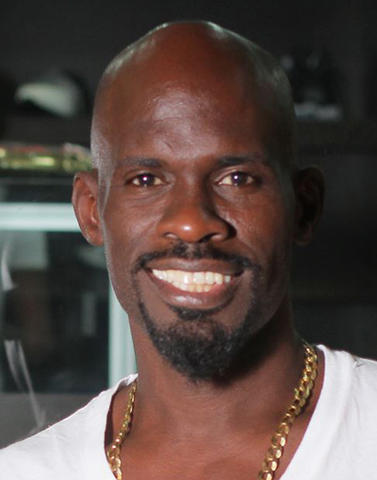 Officers, however, believe Muhammed's execution was linked to Monday's killing of Carenage businessman Raul Joseph, 42.
Joseph was killed one month and a day after a knife-wielding home invader killed his wife, Andrea "Hannah" Edwards and left him paralysed. On Monday at 3 am, a man entered through a window and stabbed and chopped Joseph, who lay on an adjustable bed at his home at Moya Trace, Upper Haig Street, Carenage. Joseph, according to police, dealt in drugs, arms and ammunition.
Seventeen hours later, in what was believed to be another well-orchestrated killing, police said Joseph's friend, Muhammed, was shot dead.
According to forensic pathologist Valery Alexandrov, three types of guns—two different types of handguns and a shotgun—were used to shoot Muhammed in the head. Alexandrov said the shots to Muhammed's head came from the left and right side, which meant that "possibly" two gunmen, one of whom is believed to have held the two handguns, stood on either side of Muhammed's vehicle and opened fire on him.
When the T&T Guardian visited the area where Muhammed was killed yesterday, his neighbours admitted to seeing a "suspicious vehicle" about one hour before the murder.
One resident, who wished not to be identified for his safety, said the vehicle pulled up behind a parked dump truck on the roadway for a while before Muhammed actually came driving in.
"We know that there were men in the car because when they parked up, we noticed that they never came out and as soon as Naiym drove up and stopped in front the yard by him, the gunmen ran out and surrounded his vehicle.
"I only hear real gunshots after. I knew he had to be dead. There was no way he could have survived all those bullets," the resident said.
Muhammed's cousin, Nanton, expressed his grief yesterday by posting a status on his Facebook wall, which read:
"Woke up this morning (yesterday) to the tragic news of my cousin's killing last night, ambushed and shot multiple times. Goodbye cuz. I'm grateful for that little chat we had recently in the mall. Never thought it was going to be our last. God knows all things."
Speaking with the T&T Guardian yesterday, Nanton described his cousin as a "good family man."
"He had always been a good family man. I have always known him as a friendly person. I met him three weeks ago in the mall and we spoke.
"He did tell me of his intention of wanting to see my mom because he didn't see her in a while. We had a very nice conversation and it was not the type of news I wanted to wake up to," Nanton said.
Also contacted, another relative, who wished not to be identified, said although the police were linking Joseph and Muhammed's murders, he believed it was hardly likely so. The relative said both men were "never really seen together regularly."
"They would have been seen together once or twice, but I would not say that they were partners or associates. At least that is what we know of," the relative said.
On May 30, 2008, Muhammed's brother, Yuwiyl Muhammed, was shot dead at the corner of Smith Hill and Western Main Road, Carenage. Yuwiyl, who was 22 when he was killed, had an argument while at a fish vendor and when he turned to walk away, he was shot behind the head. On July 31, 2013, a 12-member jury in the Port-of-Spain Fifth Assizes found a close family friend, Anthony "Manzie" Cohen, of L'Anse Mitan Road, Carenage, guilty of Yuwiyl's murder.
Around the Web