Police in St Vincent and the Grenadines are investigating four murders that occurred between Sunday night and yesterday morning in three different areas of the island and based on the modus operandi (MO), they believe the murders might have been committed by the same person.
A man who was found at one of the victims' homes is currently in police custody assisting with investigations.
According to St Vincent's iWitness News, dead Avis Israel, said to be around 80 years old and her son Ronald said to be around 40; Pamela Williams, about 50; and Nicolas Layne said to be around 30 years old.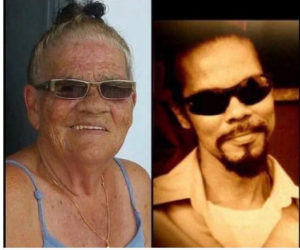 The report said it was a friend of the family who had been asked to check on Avis Israel, who first discovered Ronald Israel's dead body on the patio of their Old Montrose house yesterday morning and called the police. Both of the Israels had their heads bashed in.
Williams was found dead in her home at Kingstown Park, a community just outside the capital, on Sunday night. She had sustained similar injuries.
Layne was found in Campden Park also with head injuries.
The police reportedly told the newspaper that all of the injuries were gruesome.
According to the news report, while the Israel's glass front door was shattered, along with a bedroom window that was burglar-proof, the police did not suspect that anything was stolen from the house.
The newspaper said the police, based on the MO, believe that a man arrested by residents near Williams's house and subsequently handed over to them, might have been involved. It was reported that the suspect had to be taken for treatment as villagers had inflicted a beating on him before handing him over to the police.
Investigations are continuing.
Around the Web