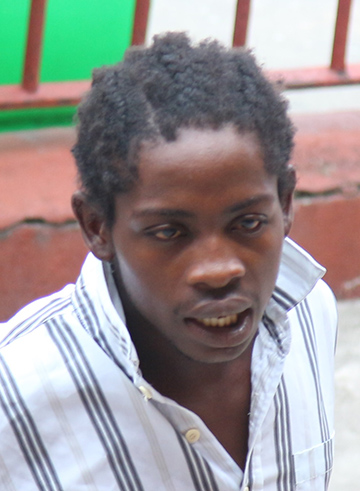 Kenkassie Lynch, the suspect in the murder of mechanic Terrence Lanferman, who was gunned down at his Mocha home almost one year ago, was charged yesterday with the crime.
Lynch, 21, appeared before city magistrate Fabayo Azore, who read the charge that stated that on June 1, 2015, at Nelson Street, Mocha,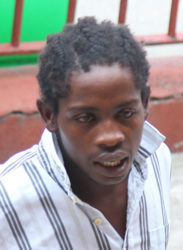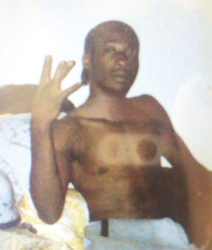 East Bank Demerara, he murdered Lanferman.
Lynch, a welder, was not required to plead to the charge.
Police have said Lanferman was shot twice, to his neck and chest around 7.30 pm on June 1, as a result of a dispute between him and a cousin of the accused.
According to Prosecutor Bharat Mangru, Lanferman was at home when gunshots were heard. He was later found lying motionless with gunshot wounds to his body and was rushed to the Georgetown Public Hospital (GPH), where he was pronounced dead. An investigation was later carried out, according to the prosecutor, and the defendant was arrested and under caution admitted to the offence.
The prosecutor stated that the police are prepared to begin the Preliminary Inquiry (PI) into the charge as the case file is complete. There are 18 witnesses set to testify during the PI, which is fixed to commence on June 1.
Comments

HARARE,  (Reuters) – Robert Mugabe resigned as Zimbabwe's president on Tuesday a week after the army and his former political allies moved against him, ending four decades of rule by a man who turned from independence hero to archetypal African strongman.

Travis Cleveland c/d 'Spin and Kill', 31 years , unemployed of 337 South Sophia has been charged with murder of Jamal Munroe which occurred on November 03, 2017 at Black and White Bridge, 'C' Field, Sophia, ECD, the police say.

YANGON/NAYPYITAW, (Reuters) – Members of the U.S. Congress said today operations carried out against the Rohingya Muslims in Myanmar had "all the hallmarks" of ethnic cleansing, while the country's leader Aung San Suu Kyi expressed doubts about allegations of rights abuses.

The leadership of the Alliance For Change (AFC) is to formally write A Partnership for National Unity (APNU) on a revision of the Cummingsburg Accord which birthed the coalition and saw it winning the 2015 general elections.

The Education Ministry is probing a complaint against a teacher of the Bishops' High School, who is accused of sexually grooming and molesting female students during the 10 years he has worked there.