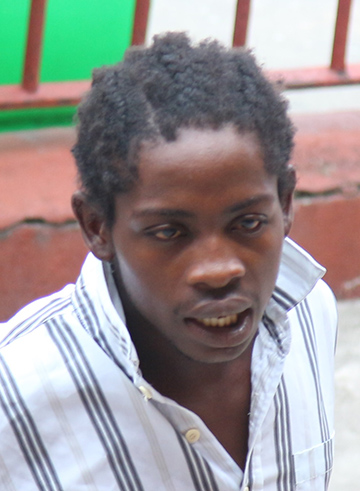 Kenkassie Lynch, the suspect in the murder of mechanic Terrence Lanferman, who was gunned down at his Mocha home almost one year ago, was charged yesterday with the crime.
Lynch, 21, appeared before city magistrate Fabayo Azore, who read the charge that stated that on June 1, 2015, at Nelson Street, Mocha,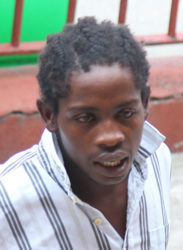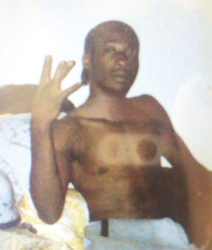 East Bank Demerara, he murdered Lanferman.
Lynch, a welder, was not required to plead to the charge.
Police have said Lanferman was shot twice, to his neck and chest around 7.30 pm on June 1, as a result of a dispute between him and a cousin of the accused.
According to Prosecutor Bharat Mangru, Lanferman was at home when gunshots were heard. He was later found lying motionless with gunshot wounds to his body and was rushed to the Georgetown Public Hospital (GPH), where he was pronounced dead. An investigation was later carried out, according to the prosecutor, and the defendant was arrested and under caution admitted to the offence.
The prosecutor stated that the police are prepared to begin the Preliminary Inquiry (PI) into the charge as the case file is complete. There are 18 witnesses set to testify during the PI, which is fixed to commence on June 1.
Comments

Charlotte, NC – September 18, 2016: San Francisco 49ers quarterback Colin Kaepernick (7) walks off the field at Bank of America Stadium with his fist up in the air after their game against the Panthers.(Gerry Melendez for ESPN) NEW YORK, (Reuters) – President Donald Trump and the sports world engaged in an intensifying spat on Saturday after he called for National Football League owners to fire players who protest during the U.S.

The body of 13-year-old Leonard Archibald, who was raped and then dumped in the Berbice River, was recovered this afternoon.

Lawrence Duprey (Trinidad Express) Former executive chairman of CL Financial Lawrence Duprey was ordered by a Florida judge in July to pay more than US$60 million to British American Insurance Company (BAICO) in damages in relation to the TT$1.9 billion Green Island project in Osceola County, Florida.

Bharrat Jagdeo The PPP/C is committed to constitutional reform, says Opposition Leader Bharrat Jagdeo.

Ray Lengend Ray Lengend who went on a fire-bombing spree of mosques throughout southeast Queens, this week pleaded guilty to the crimes against Muslims who the 45-year-old Guyanese man claimed in 2012 had been "trying to take over his life", according to the Times Ledger in Queens, New York.