A Route 40 (Kitty/ Campbellville) bus driver and his conductor were both brought before a city Magistrate yesterday where they were charged with unlawfully wounding a passenger.
Quacy Sealey, 30, and Asahel Williams, 25, appeared before Magistrate Judy Latchman where they were accused of unlawfully and maliciously wounding Joel Carew.
Sealey, a bus driver, and Williams, a conductor, pleaded not guilty to the offence which occurred on June 21 at David and Pere streets, Kitty.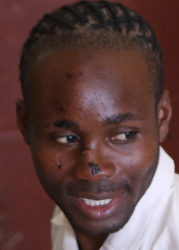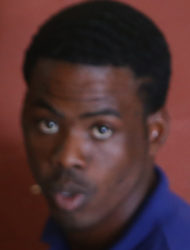 Williams was read a second charge which stated that on the same day and at the same location he unlawfully wounded Emanuel Edwards.
The defendant entered a not guilty plea for this offence as well.
According to Prosecutor Kerry Bostwick, on the day in question the defendants were operating the Route 40 bus while Carew and Edwards were passengers in the said bus. He further stated that an argument ensued between the defendants and the complainants over the bus fare, which then led to a fight.
The court heard that a Guinness bottle and a scissors were used by the defendants which caused the complainants to sustain several injuries.
Magistrate Latchman subsequently granted Williams bail in the sum of $160,000, $80,000 for the two offences while Sealey was granted $80,000 bail.
The defendants were also ordered to report to the officer in charge of the Criminal Investigation Department at Kitty every Friday at 3 until the completion of the matter.
July 18 is the next date set for the matter to be called.
Comments

Even as he posited that Guyana was unequally matched in negotiations with ExxonMobil and other multinationals, British Professor of Economics and Public Policy, Sir Paul Collier last evening cautioned against pulling back the contract with the US company and affiliates, saying it can spell doom for Guyana's investment climate.

-SPU representative says efficiency improved by 40-45% Photos by Dhanash Ramroop Grinding has resumed at the Enmore Sugar Estate factory in a bid to make use of cane in the fields and to attract prospective investors.

Fly Jamaica Airways crewmember Hugh Hall was caught with US$160,000 worth of cocaine taped to his legs after a flight, according to NBC news in New York.
The Cheddi Jagan Research Centre (CJRC) has accused the government of deliberately frustrating its work, after the Guyana Post Office Corporation (GPOC) failed to deliver on time an order of commemorative stamps to honour the 100th birth anniversary of the late President, Dr Cheddi Jagan.

A case management conference was yesterday morning held to set timelines for preliminary hearings ahead of the trial commencing in the challenge mounted by the Cheddi Jagan Research Committee Inc.