Chief Executive Officer of the Guyana Office for Investment (Go-Invest), Owen Verwey says a number of proposals have been received for agro-processing and he highlighted  the importance of this sector for Guyana's economic growth.
"Agro-processing is very critical in terms of future development of this economy. We are an agriculture-based or commodity-based economy. We have very large land mass, arable land too", he said
Verwey told the Government Information Agency that a number of investors, including one significant foreign investor, have tendered applications and expressions of interest for investments in agro-processing.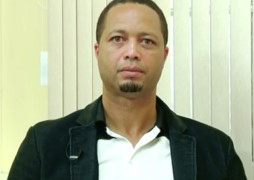 "We have seen applications in agro-processing from the aquaculture area right down to the traditional cash crops that Guyana has been producing; peppers, the cabbages, the leafy vegetables and those kind of areas," the CEO said.
Verwey, who was appointed in January this year,  said  that prospective investors have been doing studies towards moving forward with proposed investments. "…there are investors interested in the market. They are actually either doing pre-feasibility, feasibility or they are doing actual business case development before they move forward in that area."
The agro-processing sector is also  expected to grow with collaborative efforts with the Caribbean Development Bank and the Georgetown Chamber of Commerce and Industry  to prepare agro-processing investors for the market.
Verwey  told GINA, "The Caribbean Develop-ment Bank together with the Georgetown Chamber of Commerce and Industry, is completing a value-added, competitiveness study on the value-added industry, with specific focus on the agro-processing sector, and that will provide significant information for us, the industry and finances going forward."
Comments

The legal team for former New Building Society (NBS) manager, Maurice Arjoon, who was wrongfully dismissed, have levied on the bank's assets in a bid to recoup the $59,033,000 pension owed to him by the financial institution.
An alleged inebriated farmer of 54 Strath Campbell Village, Mahaicony, ECD, died at about 3 pm  yesterday at Chance Village, Mahaicony, after a vehicle he was reportedly not given permission to drive, crashed into a utility pole.

MELBOURNE,  (Reuters) – Rafa Nadal's Australian Open quarter-final curse struck again on Tuesday, an injury forcing the top seed to retire in the fifth set against Croatia's Marin Cilic.

Several hundred more sugar workers are expected to be laid off from the Skeldon, Rose Hall, and East Demerara estates by next month and the Guyana Agricultural and General Workers Union (GAWU) yesterday urged that the decision be reviewed.

The commencement order establishing the Telecommunications Agency was signed last Friday, in anticipation of the liberalisation of the telecoms sector, Minister of Public Tele-communications Cathy Hughes announced yesterday.