Chief Executive Officer of the Guyana Office for Investment (Go-Invest), Owen Verwey says a number of proposals have been received for agro-processing and he highlighted  the importance of this sector for Guyana's economic growth.
"Agro-processing is very critical in terms of future development of this economy. We are an agriculture-based or commodity-based economy. We have very large land mass, arable land too", he said
Verwey told the Government Information Agency that a number of investors, including one significant foreign investor, have tendered applications and expressions of interest for investments in agro-processing.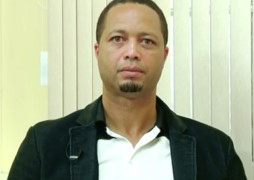 "We have seen applications in agro-processing from the aquaculture area right down to the traditional cash crops that Guyana has been producing; peppers, the cabbages, the leafy vegetables and those kind of areas," the CEO said.
Verwey, who was appointed in January this year,  said  that prospective investors have been doing studies towards moving forward with proposed investments. "…there are investors interested in the market. They are actually either doing pre-feasibility, feasibility or they are doing actual business case development before they move forward in that area."
The agro-processing sector is also  expected to grow with collaborative efforts with the Caribbean Development Bank and the Georgetown Chamber of Commerce and Industry  to prepare agro-processing investors for the market.
Verwey  told GINA, "The Caribbean Develop-ment Bank together with the Georgetown Chamber of Commerce and Industry, is completing a value-added, competitiveness study on the value-added industry, with specific focus on the agro-processing sector, and that will provide significant information for us, the industry and finances going forward."
Comments

A family's preparation for a memorial service ended tragically early yesterday morning when bandits stormed into their home in  East La Penitence and discharged several rounds, fatally wounding a man and injuring two of his brothers.

(Trinidad Express) The Trinidad and Tobago Defence Force and Coast Guard have been at the helm of a dramatic rescue of a family of four, including two small children, who lived in a car for four days after their home in Dominica was destroyed last Monday by Hurricane Maria.

The two East Bank Berbice men who were taken into custody in relation to the murder of 13-year-old Leonard Archibald are expected to be placed before the court today.

Residents of Georgetown will by the end of October, 2017, be able to pay their rates and taxes using the Guyana Telephone and Telegraph's Mobile Money Guyana (MMG) application.

In a back lot just off the ever-bustling Regent Street, easily hidden by the clothing stores and snackette that dominate in the forefront, is A&A, a transportation and accommodation service that caters solely to Cuban visitors.