The tail section of a Fly Jamaica plane was knocked off by a Caribbean Airlines craft this morning.
No injury has been reported. The incident occurred on the international apron while the CAL plane was in motion. Both the outgoing CAL and Fly Jamaica flights have been cancelled.  There will be no incoming flights in the interim.
In a terse statement without mentioning the details of the incident,  the Cheddi Jagan International Airport Corporation said: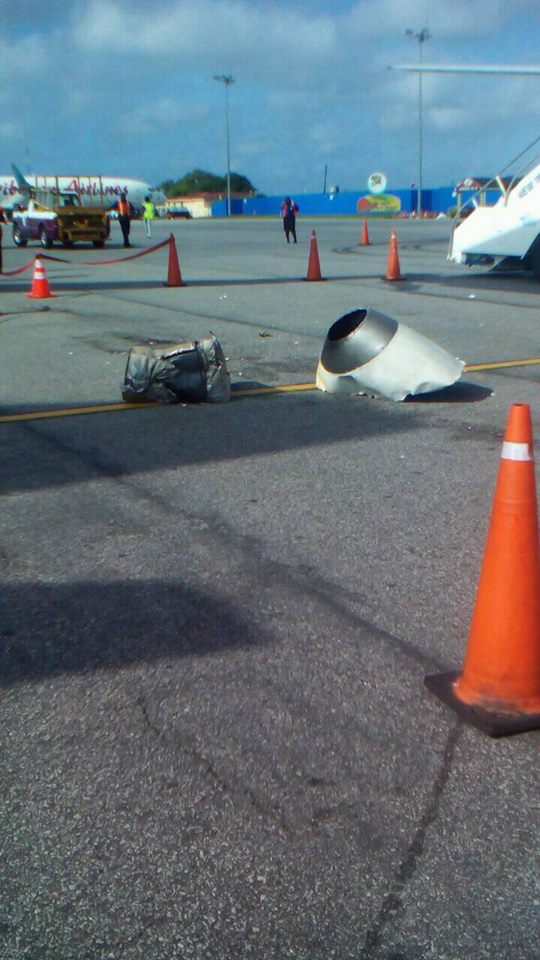 "The Guyana Civil Aviation Authority (GCAA) and Cheddi Jagan International Airport Corporation (CJIAC) are currently investigating an incident that occurred between two aircraft around 7:50h on the international apron, November 29, 2016.
"Investigations are ongoing."
Sources say CAL's BW 527 landed at around 7.33 am and the incident occurred several minutes later as it was taxiing. Fly Jamaica had arrived around one hour earlier.
Caribbean Airlines today issued the following release:
Caribbean Airlines advises that on Tuesday 29 November, the Boeing 737-800 aircraft operating BW 527, from JFK International, New York to Cheddi Jagan International Airport, Guyana was involved in an incident on the ramp.
All passengers and crew were safely disembarked. The aircraft has since been temporarily withdrawn from service and all appropriate inspections and procedures, along with an investigation are in progress.
Caribbean Airlines re-affirms our commitment to the safety of our valued customers and crew and thanks the public for your continued support.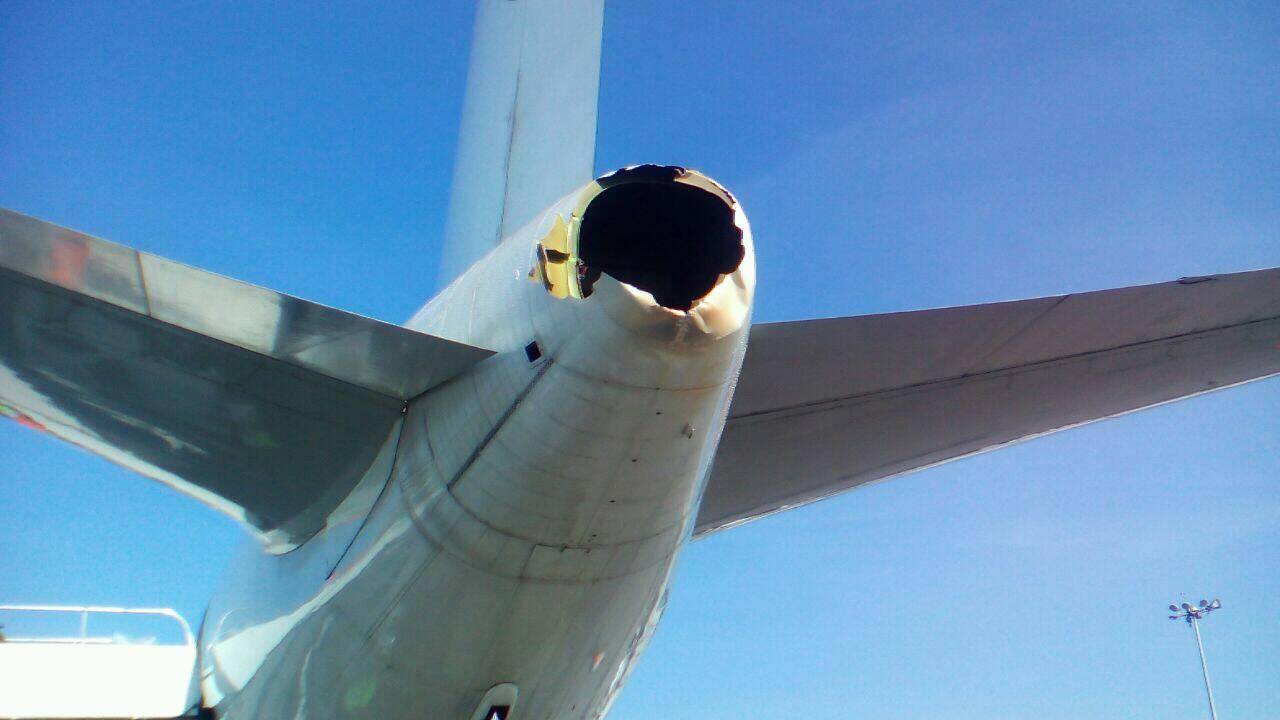 Comments

Photos by Keno George The start of the consideration of the estimates of the revenue and expenditure for 2018 descended into chaos yesterday when opposition MPs faced off against police over a bid to physically remove member Juan Edghill from the parliament chamber and PPP/C members claim they were assaulted in the ensuing melee.

The body of an 18-year-old Qualfon employee was yesterday morning discovered in a cemetery at Triumph, East Coast Demerara with her face mutilated and the police have since arrested five persons for questioning.

Acting Chief Justice Roxane George has ruled that President David Granger acted unlawfully when he revoked the leases for lands belonging to a group of Seafield, West Coast Berbice farmers.


Jason Abdulla, one of the three men charged with dousing newspaper columnist Freddie Kissoon with human faeces, was sentenced to six months in jail yesterday, while his two co-accused in the crime, fellow PPP member Kwame McCoy and former bodyguard Sean Hinds, were found not guilty.

Former acting Chancellor of the Judiciary Carl Singh yesterday rejected claims by the Attorney General's Chambers linking him to a purported about-face by the Council of Legal Education (CLE) on the establishment of a local law school.