LOS ANGELES, (Reuters) – Hollywood's top stars such as Steven Spielberg, Harrison Ford and J.J. Abrams came together on Thursday to fete John Williams, the prolific composer of some of cinema's most memorable scores including "Star Wars" and "Jaws," as he was honored by the American Film Institute.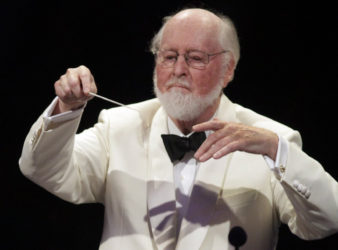 Williams, 84, received the lifetime achievement award at a star-studded gala dinner hosted by AFI, an organization that aims to preserve the heritage of American cinema.
"Tomorrow morning, when I'm back at work, I will try to deserve all of this," Williams said as he accepted the award.
Williams is the first composer to receive the AFI's lifetime achievement award.
Williams, a graduate of New York's Julliard School, has more than 150 film scores to his name, many which have become embedded into pop culture, such as "Jurassic Park," besides the "Indiana Jones" and "Harry Potter" series.