ST PAUL, Minn., (Reuters) – Protesters in Chicago, New York and St. Paul, Minnesota, took to the streets yesterday to express outrage after the second fatal police shooting of a black man in the United States in two days.
The protests were peaceful but tension was evident after the shooting of Philando Castile, 32, by police near St. Paul late on Wednesday. His girlfriend posted live video on the internet of the bloody scene minutes afterward, which was widely viewed.
Castile's death occurred within a day of the shooting of 37-year-old Alton Sterling in Baton Rouge, Louisiana. Sterling was killed during an altercation with two white police officers. Graphic video of that incident caused an outcry on social media.
In Chicago, protesters shut down a stretch of the Dan Ryan Expressway – one of Chicago's main arteries – for about 10 minutes yesterday.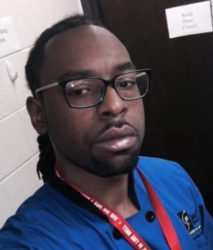 In New York, several hundred protesters blocked traffic in Times Square in the heart of Manhattan, chanting "Hands up, don't shoot." Police eventually cleared the intersection of 7th Avenue and 42nd Street to let traffic proceed.
In St. Paul, about a thousand people gathered outside the governor's mansion, chanting "Hey hey, ho ho, those killer cops have got to go," and other slogans.
Minnesota Governor Mark Dayton made a brief appearance in an attempt to quell the crowd. Earlier in the day, he said a state investigation was already under way.
"Would this have happened if the driver and the passengers were white? I don't think it would have," Dayton told reporters. "So I'm forced to confront that this kind of racism exists, and it's incumbent upon all of us to vow and ensure that it doesn't happen and doesn't continue to happen."
Dayton called for the U.S. Department of Justice to open its own investigation, but the department said on Thursday it would assist the state investigation as necessary. The Justice Department has opened an investigation into the Baton Rouge shooting.
Castile's girlfriend, Diamond Reynolds, videotaped the minutes immediately following his shooting and posted it on Facebook Live. Castile, who was driving, was shot with Reynolds and her 4-year-old daughter in the car. The video showed blood oozing through Castile's shirt as he appeared to lose consciousness.
President Barack Obama said the killings were tragedies.
"All of us as Americans should be troubled by these shootings, because these are not isolated incidents. They're symptomatic of a broader set of racial disparities that exist in our criminal justice system," he said in remarks after arriving in Poland for a NATO summit.
The use of force by police against African-Americans in cities from Ferguson, Missouri, to Baltimore and New York has sparked periodic and sometimes violent protests in the past two years and has spawned a movement called Black Lives Matter. Anger has intensified when the officers involved in such incidents have been acquitted in trial or not charged at all.
"I was already fuming when I woke up this morning over Baton Rouge, but for it happen here again just pushed me right over the edge," said truck driver Thomas Michaels, 42, who was among the protesters in St. Paul. "We live in a racist society where black lives don't matter, my kids lives don't matter and I'm sick of it. I don't even know if it can be fixed."
Another protester, retail worker Tanya McDonald, 28, said: "What gets me is how many people are failing to see that this is happening almost every day. We're dying, we're being killed off by people hiding behind a badge and no one's doing anything to stop it."
Reynolds' video showed a police officer outside the car pointing a gun. Reynolds described what was going on, sometimes speaking calmly to the police officer, sometimes with her voice rising as she feared Castile was dying.
Reynolds said Castile was shot after police pulled their car over, citing a broken tail light. "Nothing within his body language said 'Kill me, I want to be dead,'" she said on Thursday.