SAN FRANCISCO,  (Reuters) – Apple Inc unveiled an iPhone 7 with high-resolution cameras and no headphone jack at its annual launch event yesterday, though the biggest surprise was the debut of a three-decade-old Nintendo game franchise, Super Mario Bros, on the smartphone.
While shares of Apple barely budged, Nintendo's U.S.-listed shares jumped 29 pct on investors' hopes that Super Mario would be another mobile gaming hit for the Japanese company akin to the wildly popular Pokemon Go.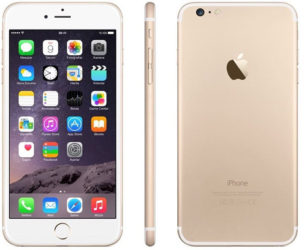 Much of the presentation headed by Chief Executive Officer Tim Cook was devoted to technical details of photography, wireless earphones, games from Nintendo, and a new version of Apple watch – with fitness features.
The biggest iPhone technical improvements all had leaked, and Apple itself spoiled the surprise by sending out tweets of some details before Cook spoke. The company then deleted the messages.
Apple has reported declines in iPhone sales for the last two quarters, which raised the stakes for the iPhone 7. Some consumers and analysts are considering waiting until 2017.
"Just gonna wait on iPhone 8 cuz it's the 10th anniversary of iPhone," Tweeted @LewBruh near the end of the event. "Ya know they gonna do something big."
But Mike Binger, senior portfolio manager at Gradient Investments LLC in Minneapolis, said the new phone encouraged him that Apple was in good shape for a new sales cycle.
"I think the iPhone 7, just from a replacement basis, will be a successful launch," he said.
The world's best-known technology company said the iPhone 7 would have one, zooming 12-megapixel camera. Starting at $649, it is the same price as the 6S predecessor. The larger 7 'Plus' edition, starting at $769, would feature two cameras, including a telephoto lens.
Apple also removed the analog headphone jack from both new models, as was widely expected. The new headphones supplied by Apple with the phone will plug into the same port as the recharging cord, making it incompatible with most wired headphones without an adaptor. Apple includes the adapter.
The phones will also work with Apple's new wireless headphones, called Air Pods, available in late October at a price of $159.
The disappearance of the headphone jack "will probably annoy a certain amount of people" but they would likely get over it, Binger said.
Apple described dropping the jack as an act of courage as it moved toward a wireless future with the optional Air Pods. Getting rid of the jack also increased room for stereo speakers, and Apple sharpened the technology on most features, from the camera to a pressure-sensitive home button to a boost in memory.
The new phone will start shipping in major markets, including the United States and China, on Sept. 16.
Bob O'Donnell of research firm TECHnalysis said Apple's new glossy black finish could be more popular than any tech feature, reflecting the slowdown in major tech innovations for smartphones.
"While the camera improvements for the iPhone 7 Plus are nice, they are incremental for most and the lack of headphone jacks could offset that for others," he said.
Apple typically gives its main product, which accounts for more than half of its revenue, a big makeover every other year and the last major redesign was the iPhone 6 in 2014. Many are expecting a three-year cycle this time, culminating in a major redesign for 2017 to be called iPhone 8.
Apple said its Apple Watch Series 2, with a swim-proof casing, will be available in more than 25 countries starting on Sept. 16.
"I predict Watch sales will improve dramatically," said Tech analyst Patrick Moorhead. "Most of the current Watch owners are early adopters and the next wave could be 10 times the size of that market."
Apple also launched a new version of the device called the Apple Watch Nike+, in partnership with the athletic goods manufacturer Nike Inc, featuring GPS so athletes can track their runs.
Shares of Fitbit Inc, which makes activity-tracking bands, closed down 2 percent on the emergence of such a high-profile competitor.
Comments

WASHINGTON,  (Reuters) – A U.S. government shutdown will enter its third day today as Senate negotiators failed to reach a deal late on Sunday on Democrats' demand for legislation protecting "Dreamers," young people brought to the country illegally as children.
AZAZ, Syria,  (Reuters) – Turkey's army and rebel allies battled U.S.-backed Kurdish militia in Syria's Afrin province on Sunday, stepping up a two-day-old campaign against YPG fighters that has opened a new front in Syria's civil war.
KABUL,  (Reuters) – Gunmen in army uniforms who stormed Kabul's Intercontinental Hotel late on Saturday and battled Afghan Special Forces through the night killed more than 30 people and wounded many more, although the final toll of dead and wounded may still be higher.
WASHINGTON,  (Reuters) – U.S. lawmakers are urging AT&T Inc, the No. 2 wireless carrier, to cut all commercial ties to Chinese phone maker Huawei Technologies Co Ltd and oppose plans by telecom operator China Mobile Ltd to enter the U.S.
BEIJING, (Reuters) – China's top newspaper, decrying Washington as a trouble-maker, said yesterday U.S.