Old enemies will faceoff today when Fruta Conquerors lock horns with Pele in the League Finale section of the Guyana Football Federation (GFF) Stag Beer Elite League at the Tucville ground from 20:30hrs.
History will elevate Pele to favourite status in the matchup as they have been victors in two of the three previous meetings. A 2-1 win and a 1-0 result highlight Pele's dominance in the head-to-head clash with a scoreless draw sandwiched between.
However, the current campaign possibly indicates a shift in the balance with the Tucville unit impressing of late. They sit currently in the second position while Pele has struggled and remain in the fourth spot. In terms of the numbers, Fruta Conquerors has recorded nine goals in five matches, which is the third best record in the event.
Shaquille Agard and Jahaal Greaves leads a capable strike force inclusive of Eon Alleyne, Jermin Junior, Hubert Pedro, Okeene Fraser, Jamal Codrington and Dwayne Lindie.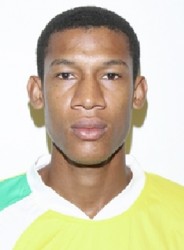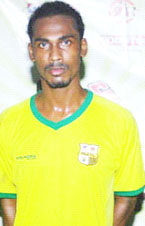 Defensively, Conquerors has conceded six times, which is good for fourth place in the rankings. Captain Trevon Lythcott marshals a backline which features the likes of Adrian Adonis, Reshawn Sandiford, Delon Williams, O'Neil Carter and Raphael Edwards.
On the other hand, Pele has progressed following their initial struggles and will attempt to continue their upward progression in the standings.
On the attacking side, Pele has recorded an unexpected four goals over their five fixtures. The return of talisman Gregory Richardson from suspension will automatically improve their strike force which includes Omallo Williams, Deon Alfred, Runnel Gordon, Konata Manning and Travis Grant.
From a defensive perspective, Pele own the second best record with only two goals conceded led by the standout trio of Mark McLean, Jumane Somerset and Royan Morrison.
In the opening contest at 18:00hrs, the fifth positioned Guyana Defence Force (GDF) will tackle cellar occupants the Georgetown Football Club (GFC).
Upon the conclusion of the League Finale round, the top four finishers in terms of points will face off against each other in single knockout format to decide the winner of the round.
The semi-final round will commence on May 12th while the finale and third place playoff will occur on May 23rd. The point's leader will faceoff with the fourth placed side while the second positioned club will tackle the third positioned unit at a venue to be announced.
Winner of the League Finale round will pocket $4,000,000 while the second, third and fourth place teams will collect $2,000,000, $1,000,000 and $500,000 respectively.
Similarly, the point's leader prior to the knockout stage in the League Finale round will pocket an additional $1,000,000.
Current Points Standings
Team                                 GP      W      L        D       GF      GA     GD     Pts
Slingerz                                          5           5         0         0              14           2        +12      15
Fruta Conquerors                     5            3         1         1                9           6        +3         10
Alpha United                               5           2        1         2                 10        5        +5         8
Pele                                                  5          2        2         1                  4         3        +1          7
GDF                                                  5         2        2         1                  5         10      -5           7
Buxton United                            5          1        2         2                  5           6        -1        5
Monedderlust                             5         0        3         2                    3         11       -8        2
GFC                                                  5         0        4         1                    3         10      -7        1
Around the Web