Just when you thought that the 2012 ICC World T20 champions West Indies had gotten their groove back by defeating three formidable opponents, England, Sri Lanka, and South Africa in Group One of the 2016 T20 ICC championship tournament in India, we were rudely fed a dose of reality on Sunday when they suffered an embarrassing defeat at the hands of Afghanistan at Nagpur. West Indies wasted a decent performance by their spinners right arm leggie Samuel Badree – 3 for 14 and lanky left arm Sulieman Benn – 1 for 18 that restricted the Afghans to 123 for 7, as they struggled in a nervous response to end on 117 for 8, badgered throughout by three garden variety spinners Amir Hamza – 1 for 9, and Mohammad Nabi and Rashid Khan each finishing with 2 for 26.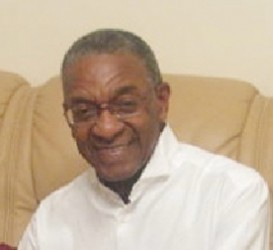 Debutant Evin Lewis appeared out of his league while Johnson Charles, after a reasonable start, manifested poor technique and a lack of patience as did the mercurial Marlon Samuels and the sometimes mindless Dinesh Ramdin in their failure. Skipper Darren Sammy, who is yet to make a major contribution in this year's tournament, dismissing the team's poor performance as a 'blip' on the radar, said "We have to leave this game in Nagpur.
"There is a new focus now which is the semi-finals. "This", said he, "is the first step and we just have to be ready for India in Mumbai."
One indeed wonders whether last Sunday's appalling effort by the Windies was just a 'blip' or was it a case of 'old habits die hard', or déjà vu all over again.
Whatever the case Sammy and his talented prototype T20 team – one of the world's best on paper even without the wily mystery spinner Sunil Narine and his countryman all-rounder Kieron Pollard, and one that has been among the pre-tournament favorites, must – much like a baseball pitcher who has just been hit for a grand slam homerun, or a cornerback in American football who has just been torched by a wide receiver for a long touchdown, or a goal-keeper who just let one into the net, must have a short memory and be ready for the very next play. So Afganistan must now be Af – gone – istan.
Now it's time to roll out the clichés – 'it is sudden death', 'there is no tomorrow', 'our backs are against the wall'. Much to no one's surprise the hometown favorites India have awakened from their slumber and found form at the right time to storm into the semis with a spellbinding win over Australia, courtesy of a scintillating innings by arguably the world's best batsman Virat Kohli, who  fashioned what he termed his best innings in the format – 82 not out in 51 balls, almost singlehandedly guiding his team to victory as they overhauled the Aussies 160 for 6 in a nail-biting chase scoring 161 for 4 with 5 balls to spare.
India although earlier in the tournament losing badly to New Zealand and dismissed for 79 in 18.1 overs chasing 126 at Nagpur, and just getting the better of Bangladesh by one run, 146 for 7 to 145 for 9 only after the Bangladeshis choked and lost 3 wickets in the last 3 balls of the match while needing just two runs for victory in a contest that could have eliminated the homesters embarrassingly from the competition, appear now to have found their mojo. And so the West Indies must bring nothing short of their 'A' game to what will undoubtedly be an insane, cacaphonic flag party at the Wankhede Stadium in Mumbai.
The burning question is … can lightning strike thrice? It must on Thursday March 31st if the Windies are to make it to this campaign's T20 finals, following the West Indies remarkable defeat of India in the Under 19 World Cup in Bangladesh on February 14 last, and last Sunday's miraculous win over India by the West Indies women, effectively eliminating the home team from the ICC Women's World T20 tournament and vaulting skipper Stephanie Taylor and her dream team into the semi-finals where they will face New Zealand also on Thursday.
Perhaps this is the year when West Indies will not once, not twice, but three times frustrate the India juggernaut. It is a formidable task to say the least. Not only do they have to bring their 'A' game to this match, but these T20 world crusaders   that comprise the senior regional squad from the Caribbean must play to their full potential as a team and turn in their best performance of the tournament if they are to beat India. Essentially many members of the West Indies team thanks to the IPL (Indian Premier League) are quite familiar with prevailing conditions in Mumbai, Kolkota and elsewhere on the sub-continent.
And so they must strive for nothing short of perfection in every aspect of their game. In the lingo of nowadays they must 'play out of their skins' to defeat India. If the Afghan spinners were a handful last Sunday, then Indian off spinner Ravi Ashwin and left arm leggie Ravindra Jadeja are certain to be considerably more challenging come Thursday. Sammy and his team must bowl penetratively, bat judiciously, and field impeccably. For all intents and purposes this West Indies/India match-up could be considered the virtual final as in my view the winner of this game will ultimately cop the coveted 2016 ICC T20 World Cup.
Around the Web