ST JOHN'S, Antigua, CMC – Antigua and Barbuda Prime Minister Gaston Browne says the problems plaguing West Indies cricket cannot be attributed exclusively to governance and has argued that the CARICOM-commissioned Governance Panel recommendation calling for the "immediate dissolution" of the West Indies Cricket Board, would lead to "further chaos and confusion."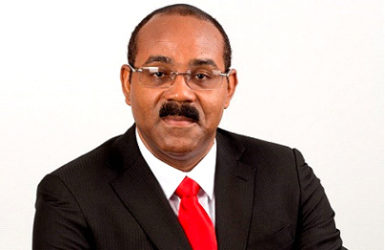 He is the first regional head to publicly oppose the controversial recommendation, which came out of a study conducted by the panel headed by UWI Cave Hill Principal Professor Eudine Barriteau, and included several eminent persons.
"As far as we are concerned, dissolution will plunge West Indies cricket into further chaos and confusion," the Observer newspaper quoted Browne as saying.
"The issues surrounding West Indies cricket were not exclusively governance issues. I do accept that there are certain weaknesses within the governance of West Indies cricket that must be addressed, but I don't see how anyone could reasonably suggest that the problem could exclusively be one of governance."
The panel was commissioned in response to the perennial problems afflicting West Indies cricket, and against the backdrop of the abandoned tour of India two years ago when aggrieved players pulled out of a one-day tour over a pay dispute with the board.
Last November, the panel's report recommended the embattled board structure be dissolved and replaced by an interim board "whose structure and composition will be radically different from the now proven, obsolete governance framework."
And while the WICB rejected the recommendation as an "unnecessary and intrusive demand", CARICOM heads agreed at their 27th Inter-Sessional Conference in Belize in February, to "explore all options available", to ensure the recommendations were implemented.
However, Browne said what was needed in West Indies cricket was for all parties to perform their specific roles in an efficient manner.
"The batsmen, they need to focus on making runs; the bowlers need to focus on taking wickets," he contended.
"They all need to field properly, coaches need to concentrate on coaching and those who are involved in administration concentrate on administration. I guarantee that if you have that kind of focus, you have greater discipline in West Indies cricket and that conviction to win by the players, we'll be at the top of our game."