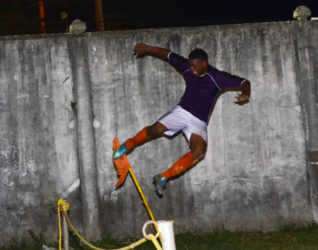 Slingerz FC maintained their grip atop the GFF Stag Beer Elite League standings overcoming the Guyana Defence Force (GDF) 2-1 Friday at the Georgetown Football Club (GFC) ground.
Vurlon Mills recorded a double for the Vergenoegen unit in the 10th and 55th minutes while Clifford Garraway scored in the losing effort in the 16th minute. Slingerz now has 27 points while the army unit remains in fourth position on 14 points.
With their last showdown of the teams ending 7-1 in favour of Slingerz,….