On April 21st a beloved Queen turned 90 years old, an iconic purple Prince who in his relatively brief sojourn of 57 years revolutionized music and positively affected his society with uncommon humaneness and generosity in anonymity, died, and a venerable organization 88 years old with rich history and tradition but now struggling for survival in the face of internecine conflict, West Indies Cricket Board (WICB) got a new lease on life from the Board of Control for Cricket India (BCCI) as they waived the $41.97 million dollar claim imposed on the organization for abruptly aborting a tour of India in 2014.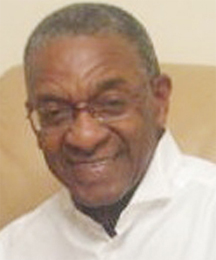 But even as the Board has eluded financial ruin thanks to the agreement with the Indian Board, while simultaneously holding an unprecedented three ICC world championships – the Under 19 championship won last February in Dhaka, Bangladesh, and two others secured on the same day April 3rd, the Women's T20 World Cup and the Men's World T20 trophy, the contrasting pictorial of the victorious men's and women's West Indies teams prancing on the field of the Eden Gardens stadium in celebration following their dual success, juxtaposed with a picture emblazoned on another report depicting a somber-looking group of legends of West Indies cricket including Sir Andy Roberts, Deryck Murray and Sir Wesley Hall meeting recently in Grenada in support of a Caricom suggested way forward for the regional game, accurately encapsulates the distressing dichotomy that has consumed West Indies cricket.
The recent agreement between the BCCI and the WICB regarding the substantial financial fallout of the aborted 2014 tour has allowed embattled President Dave Cameron and the regional board to avoid bankruptcy and essentially put paid to a dubious theory espoused by one Caribbean leader Trinidad & Tobago Prime Minister Dr. Keith Rowley who had said back in mid-March, "I was hoping that the Indian Board would press for their money and would have bankrupted West Indies cricket and we would have come out of that with a new agreement, given the recalcitrance and the bombast that comes from the West Indies Cricket Board now."
It was a short-sighted view and at best a risky concept that could have impacted negatively….