(The Sports Xchange) – For much of the season, the Golden State Warriors and San Antonio Spurs seemingly were on a collision course. The teams with the two best records in the NBA were predestined to meet in the Western Conference finals, while the up-and-down Oklahoma City Thunder were an afterthought.
However, after a grueling series against the Spurs, it is the Thunder who will face off with the defending champion Warriors for a chance to reach the NBA Finals.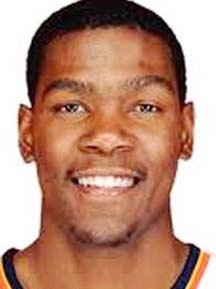 Kevin Durant scored 37 points, and Oklahoma City earned the coveted spot with a 113-99 victory Thursday in Game 6 of the Western Conference semifinals at the Chesapeake Energy Arena.
Third-seeded Oklahoma City advances to face the top-seeded Golden State in the Western Conference finals. Game 1 is Monday in Oakland, Calif.
"Game 1 they just outplayed," Durant said of the Spurs, who won the series opener by 32 points. "Game 3, I think we gave the game away, and we didn't want to do that again. We were huge on the road, though. Russell (Westbrook) was huge last game. I think that propelled us into having a good game tonight.
"We're not done yet. We have to keep improving. Keep getting better and get ready for the next series."
Durant shot 12-for-24 from the field. He was a perfect 12-for-12 from the free-throw line and pulled down nine rebounds.
Westbrook posted 28 points and 12 assists, and Steven Adams added 15 points and 11 rebounds for the Thunder.
Kawhi Leonard paced the Spurs with 22 points on 9-of-23 shooting. LaMarcus Aldridge added 18 points and 14 rebounds. In what may have been his final game in the NBA, Tim Duncan scored 19 points in 34 minutes of action.
Duncan wasn't ready to announce his future plans after the game.
"I will get to that once I get out of here," Duncan said.
Around the Web