Guyana's losing streak in the Pan American Junior Championship continued yesterday as they went down to Argentina 12-0 at the University of Toronto playing surface in Canada.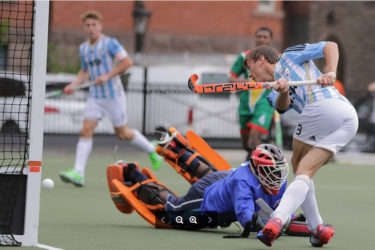 Entering the elimination round following group defeats to Chile, Mexico and hosts Canada, the Guyanese were taught a harsh lesson as they conceded six goals on either side of the half time interval.
Maico Casella led the carnage with a helmet trick in the seventh, 32nd, 57th and 63rd minutes. He was assisted by Tomas Domene who scored a hat-trick in the 10th, 13th and 48th minute.
Recording braces were Nicolas Acosta who scored in the third and 61st minutes and Federico Moreschi who netted in the 11th and 48th minutes. Sealing the score line with a solo conversion in the 41st minute was Martin Ferreiro.
Guyana will now faceoff with the loser of the Mexico and United States of America fixture today in 5-8 position match.