KINGSTON, Jamaica, CMC-Jamaica says precautionary measures are in place to safeguard the country's athletes from the threat of the Zika virus when they compete for gold in the upcoming summer Olympics in Brazil.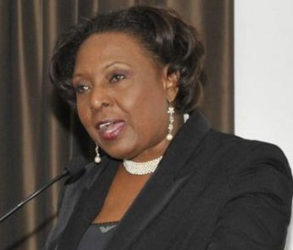 Sports Minister Olivia Grange made the disclosure after Brazil announced that it was stepping up the offensive to convince tourists and athletes that the risk of catching the Zika virus during the Games in Rio de Janeiro is "almost zero."
Last month, 150 scientists and doctors posted an open letter arguing that the 2016 Summer Games should be postponed or moved.
But new health Minister Ricardo Barros has cited a study by Cambridge University that concluded there was only a very low chance that any of the expected 500,000 foreign tourists would get the virus, which was detected in Brazil last year.
"I am confident that the Jamaica Olympic Association has put all the necessary things in place, working closely with the International Olympic Committee (IOC) and with the organisers of the Olympics in Rio," said Grange.
Meantime, Grange, who was speaking during the inaugural staging of the Racers Grand Prix on Saturday at the national stadium, says she is confident Jamaica is ready to compete for gold at the Olympics.
"I think tonight is just awesome. We have the best athletes in the world tonight and the best athletes in Jamaica and we have had an excellent turnout. What this means is that we are ready for Rio," the sports minister said.
"We will be reassured that we will be coming home from Rio with gold and more gold."
Triple Olympic gold medalist, Usain Bolt and double Olympic 100-metre champion, Shelly Ann Fraser-Pryce, were among the top performers at the Racers Grand Prix.
Bolt won the 100-metre race in a season best time of 9.88 seconds while Fraser-Pryce captured the women's equivalent, in 11.09 seconds.