PORT OF SPAIN, Trinidad, CMC-Defending champions Trinbago Knight Riders are promising "aggressive cricket" when they start the defence of their Caribbean Premier League (CPL) title at the Queen's Park oval today.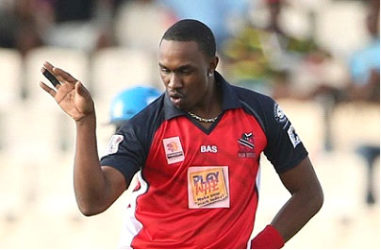 TKR is playing on home turf against St.Lucia Zouks as the curtain rises on the fourth staging of the HERO CPL which by all accounts promises to be a cliff hanger affair that runs until August 7
"It's what we expect from the fans! We saw last year that the noise was electric, the support was just brilliant," said TKR's Coach Simon Helmot.
"I think the fans of Trinbago Knight Riders can expect us to play aggressive cricket, exciting cricket and cricket that they want to come and watch. Hopefully they see winning cricket".
TKR are bidding for a repeat of the title they won last year when they defeated former champions Barbados Tridents in the finals.
The Port of Spain based outfit boasts the like of the Bravo brothers, Captain Dwayne and Darren, who will be available for several matches before his departure for West Indies Test duties against the visiting Indian team.
Their line-up is also bolstered by the presence of New Zealand superstar Brendon McCullum and prolific South African batsman Hashim Amla.
""We've got some superstars. Obviously our captain, 'The Champion' Dwayne Bravo, his brother Darren is available for some matches which is really exciting for us. They love playing in front of their home fans at Queen's Park Oval," said Helmot, an Australian cricket coach, who was formerly the coach of the Melbourne Renegades.
"The Trinbago Knight Riders have recruited Brendon McCullum who is a superstar from New Zealand. Obviously Hashim Amla is one of the most wonderful cricketers and batsmen out of South Africa. So we've got some exciting cricketers playing with us this season and if we can gel well together, and play well together, then I'm sure we will have some success together."
The prospect of the world's leading T20 players battling alongside the top players in the region has heightened anticipation among fans.
Last year's CPL was a close contest with all four teams at the top of the table winning six matches.
This year's tournament is predicted to be even tougher.
"The fans, the weather and I think the Carnival atmosphere makes CPL such an interesting, exciting and dynamic competition," said  Helmot.
"The cricket is amazing; every venue has its own type of wicket and ground advantage. Every team has got some superstar skilled players."
Around the Web