(CPLT20) The Jamaica Tallawahs have secured a place in the knockout stages of the Hero Caribbean Premier League (CPL) with a win over the Barbados Tridents at Sabina Park yesterday. The Tallawahs have won all four of their home games as they became the first team to gain a place at finals week in St Kitts & Nevis.
A brilliant innings from Chadwick Walton and runs from Kumar Sangakkara and Rovman Powell allowed the Tallawahs to post their highest total of Hero CPL 2016 in a game that was shorted as a result of a rain storm.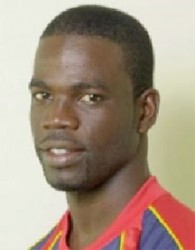 The Tridents chase petered out quickly with the only bright spark being another half century for Nicholas Pooran who continues to impress.
The contest was reduced to 18 overs a side, but once the skies had cleared Chadwick Walton scored at a frightening lick. The Tallawahs lost Chris Gayle early but it didn't matter as Walton made 97, painfully close to his first ever T20 hundred. Walton shared a partnership of 127 runs with Sangakkara, the best stand for the Tallawahs at this year's Hero CPL.
Walton had not had a great Hero CPL to this point but here he was in fine form. He hit nine fours and five sixes as he helped the Tallawahs to an impressive 195-5 off their 18 overs. He fell in the final over of the innings when he tried to smash Ravi Rampaul over midwicket for six to bring up his ton. He didn't quite get all of it, a rarity in this knock, and Ahmed Shahzad took the catch.
Sangakkara was the perfect foil for Walton, the Sri Lankan great was happy to turn the strike over to his partner while taking boundary hitting opportunities when they arose. He made 50 from 31 balls at a very decent strike rate of 161 but he was made to look pedestrian by Walton – evidence of just how impressive the Jamaican opener's knock was.
When Sangakkara departed Andre Russell replaced him with 23 balls left in the Tallawahs innings and he was dismissed for a golden duck. The loss of a player as important as Russell for no score could well have slowed down the Tallawahs but find of the tournament Rovman Powell had other ideas. He blasted 34 runs from 14 balls, including four Hero Maximums.
Chasing 196 to win the Tridents lost Kyle Hope to a superb ball from Dale Steyn in his first over, a ball outside the line of off stump and moving away from Hope who edged it through to the keeper to leave his team 15-1.
The Tridents have lost the services of AB de Villiers and with him unavailable they made the brave call to promote Akeal Hosein to number three.
Hosein has a first-class hundred to his name, but his high score in T20 cricket before this match was 12 not out. It was a huge ask for the young man to score at the required rate against the pace of Russell, Steyn and Kesrick Williams. The experiment wasn't a success as Hosein managed just eight runs from 13 balls before being well caught at long on off the bowling of USA international Timroy Allen.
The score was at 44-3 with the required rate already up to nearly 13 an over with Nicholas Pooran and Shoaib Malik at the crease and they needed a significant partnership from those two batsmen to bring them back into the contest. When Malik departed 11 runs later the Tridents needed a miracle from captain Kieron Pollard to stave off defeat.
It was too much even for Pollard who was dismissed by Dale Steyn in his last match for the Tallawahs before he too leaves, and the pace-man finished with figures of 4-27, picking up his 200th T20 wicket in the process.
Pooran continued to impress for the Tridents as he scored the fastest ever fifty for the Barbados Tridents, but there was too much for the 20-year-old to do on his own. He was eventually run out for 51 from 25 as the Tridents stumbled to a 36 run defeat.


Scoreboard
TALLWAHS
C Walton c Ahmed Shehzad b Rampaul                                          97
*C Gayle c Reifer b Rampaul                                                             8
+K Sangakkara c Shoaib Malik b Wiese                                         50
A Russell c wkp Pooran b Wiese                                                       0
R Powell not out                                                                                34
Shakib Al Hasan run out                                                                   0
T Allen not out                                                                                    0
Extras (w4, nb2)                                                                                 6
TOTAL (5 wkts, 18 overs)                                                             195
Did not bat: Imad Wasim, D Steyn, G Mathurin, K Williams
Bowling: Rampaul 4-0-35-2 (w1, nb1), Wiese 4-0-45-2 (nb1), Reifer 3-0-36-0, Nurse 2-0-21-0, Stewart 3-0-31-0, Pollard 2-0-27-0.
TRIDENTS
K Hope c wkp Sangakkara b Steyn                                                  13
Ahmed Shehzad c wkp Sangakkara b Russell                                15
A Hosein c Steyn b Allen                                                                     8
Shoaib Malik c Powell b Allen                                                          10
+N Pooran run out                                                                            51
*K Pollard c Walton b Steyn                                                            16
D Wiese c Gayle b Steyn                                                                    0
A Nurse c wkp Sangakkara b Williams                                          10
R Reifer not out                                                                                  9
N Stewart c wkp Sangakkara b Steyn                                            0
R Rampaul c Shakib Al Hasan b Gayle                                         14
Extras (b1, lb4, w7, nb1)                                                                 13
TOTAL (all out, 17.4 overs)                                                          159
Bowling: Russell 3-0-33-1 (w1), Steyn 4-0-27-4, Williams 4-0-36-1 (w1), Allen 3-0-27-2, Powell 3-0-23-0, Gayle .4-0-8-1 (w1).
Result: Tallawahs won by 36 runs.
Points: Tallawahs 2, Tridents 0.
Man-of-the-Match: Chadwick Walton.
Toss: Tridents.
Umpires: L Reifer, J Ward; TV – P Nero.
Around the Web