Despite failing to win the girls team title Guyana yesterday retained the overall team title at the annual junior Maples Caribbean squash championships for an incredible and unprecedented 12th successive year.
As expected, the boys' team, the defending champions, defeated the Cayman Islands 3-2 but the girls' team went under 2-3 to Barbados.
In the boys team final Caribbean U13 champion Shomari Wiltshire  defeated Jace Jervis 11/5, 11/6, 11/1 while Daniel Islam made it 2-0 for Guyana with a 11/6, 8/11, 11/7, 11/6 defeat of David Pitcairn in their U15 tussle.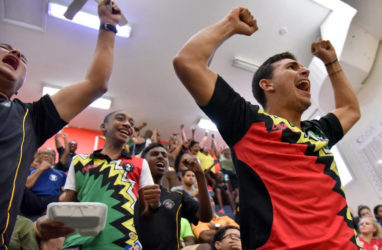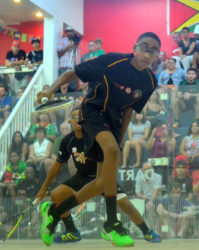 In the battle of the U19's Benjamin Mekdeci lost in straight games 1/11, 1/11, 2/11 to Julian Jervis before Alex Cheeks secure the victory with an 11/8, 11/3, 9/11 and 11/8 triumph over Jasun Sairsingh in the U17 clash.
In the final U19 encounter Rithew Saywack lost 2-3 to Isaiah Robinson the scores being 11/9, 9/11, 11/13, 11/8, 12/10.
In the girls' team final Barbados, boasting individual singles champions in the U13, U15 and U17 categories upset prennenial favourites Guyana  with  Sumairaa Suleman defeating Abosaide Cadogan 11/9, 12/10, 11/3 in the U13 clash and Megan Best winning from Makeda Harding at 1, 2 and 1 in the U15 contest to give the Bajans a 2-0 lead.
However, Taylor Fernandes was able to defeat Chelsie Samuel 3/11, 4/11 and 6/11 before the Bajans wrapped up the tie through team captain  Amanda Haywood, who defeated Rebecca Low 11/4, 11/2, 11/1.
Around the Web