The 2016 Olympic Games in Rio came and went just as fast as some of the times Jamaica's new sprint sensation, Elaine Thompson recorded on the track.
While the double gold medalist (100m and 200m) seemed to take the baton from her countrywoman, Shelly-Ann Fraser Price, as the globe's new sprint queen and superstar Usain Bolt cemented his status as track and field's greatest sprinter of all time, Guyana stuck to the script of mediocrity.
Wild card entrant, Hannibal Gaskin apart, none of the six local representatives at this year's Olympic Games were able to mirror or surpass their season's or personal best performances.
Doris who rose to prominence after leaping 17.18m (national record) on May 14 in Florida placed seventh among the finalists after he hopped, skipped and jumped 16.90m. This is after being ranked third in the world just three months ago.
The 2012 London Olympian, Winston George who recorded a best time of 45.25 in the 400m in China last August regressed as did Brenessa Thompson, Aliya Abrams, Doris and Jamila Sanmoogan.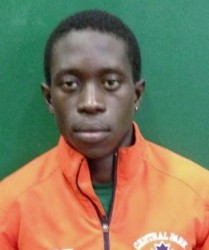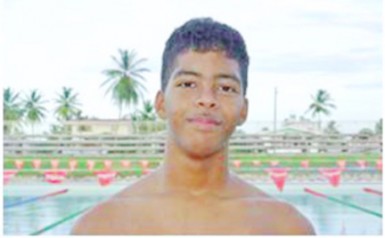 George, Guyana's flag bearer in London, finished second to last in heat 6 in 45.77s in Rio.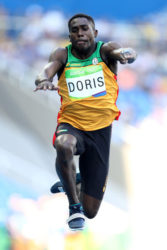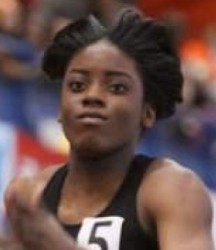 It's perhaps safe to say that the 29-year-old best days on the track are probably behind him.
Thompson, 20, set new national records in the 200m (22.99s) and the 100m (11.14s) in May and June.
In Rio, however, the Texas A&M student crossed the line second to last in heat two of the women's 100m in 11.72s. That is almost half a second slower off her time recorded two months ago at the National Track and Field centre where she set the new national 100m record.
Thompson also finished second to last in heat eight of the women's 200m in 23.65s.
Abrams, 19, qualified for the prestigious Games after running 52.04s in the quarter mile event in May.
Under the bright lights of the Olympic Stadium, she, however, finished 5th in 52.79s in heat eight of the women's 400m.
In my opinion, for Guyanese athletes to be more competitive on the world stage, the government and the private sector must take sports more seriously on all levels. The days of treating sport as a pastime and not a business has to end. There certainly has to be more investment in our athletes and infrastructure to be on level playing field.
Funding for full-time coaches and athletes must also be explored. We are simply not up to scratch with the rest of the Caribbean. We must take pages out of the books of the Jamaicans, the Trinidadians, the Bahamians and the Cubans who's athletes have excelled at the highest level.
Note: All of our representatives except for US born, Troy Doris had first round exits. 
Around the Web