DUBAI, United Arab Emirates,  CMC – West Indies can clinch second spot in the International Cricket Council's official Twenty20 rankings, once they can make a clean sweep of their two-match series against India starting tomorrow.
The reigning World champions are currently third on 122 points, with India second on 128 and New Zealand top of the standings on 132 points.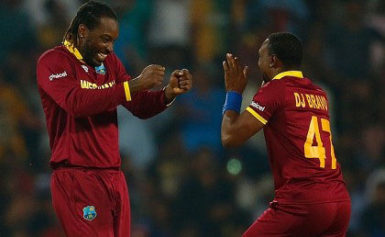 However, providing West Indies can beat India 2-0, they will move to 127 points which will be enough to put them second, with India dropping to third place on 124 points.
On the flip side, should India sweep the series 2-0, the Mahendra Singh Dhoni-led side will join New Zealand on 132 points but would remain second when the ratings are calculated beyond the decimal point.
West Indies would then slide to fourth on 118 points. A 1-1 series stalemate would keep West Indies third on 123 points and India second on 128.
The hastily arranged T20s will see West Indies and India play matches in a bilateral series in the United States for the first time ever. The first game is set for tomorrow at the Central Broward Regional Park Stadium in Fort Lauderdale, with the second game carded for the same venue on Sunday.
Both squads have already assembled for the series which comes on the back of the four-Test series in the Caribbean which India won 2-0.
Around the Web