After three weeks the Demerara Cricket Club (DCC) last Friday concluded its annual Summer Camp with an official closing ceremony held at the Club's pavilion.
Permanent Secretary in the Ministry of Education, Department of Youth Culture and Sport, Alfred King, in delivering the feature address to the Participants, said how important it was for academics and sports to be married as it brings about balance in an individual.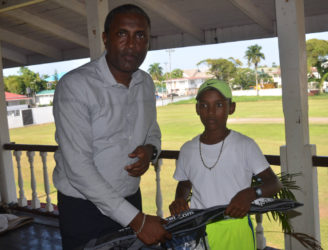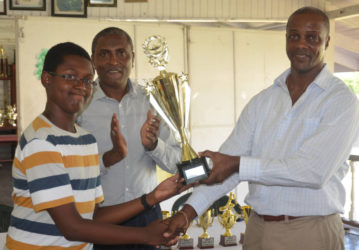 King also suggested that the club be recognized for producing some of the country's top cricketers at all levels and should be regarded as a reservoir for producing quality sportsmen.
DCC President Alfred Mentore encouraged the youths to expand their horizon following the knowledge they received from the camp. He also thanked the numerous sponsors who were on board since the camp bowled off early August.
Meanwhile, National youth coach Garvin Nedd, head facilitator of the camp thanked the nearly 80 youths for being involved and told them to continue playing cricket while up-keeping a strong academic portfolio.
Top students of the camp received trophies while all of the attendees received certificates of participation. Young Jordan Nelson was nominated the best student while Daniel Mootoo won the award for the best Under-15 player, receiving a pair of gloves which was donated by National player Chris Barnwell.
Around the Web