The Guyana Table Tennis Association (GTTA) yesterday paid homage to the outstanding performers in the recently concluded Pre-Cadet and Cadet Championship held in Jamaica.
During the brief ceremony held at the Cliff Anderson Sports Hall (CASH), GTTA President Godfrey Monroe said he was pleased not only by the performance of the three medalists but with the entire team which, he said, showed great maturity. Gold medalist, Kaysan Ninvalle stood out among his peers as he returned home with the Boys Under-11 singles title while Naveah Clarkston and Isaiah Layne copped silver medals in the respective boys and girls' U13 categories.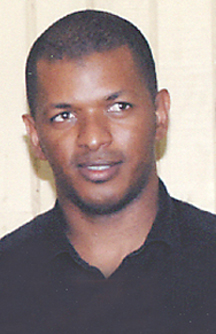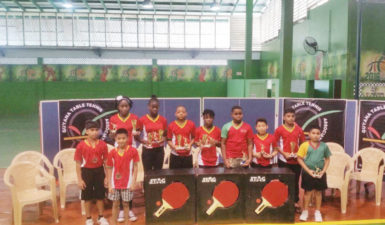 Monroe added that the the past month of hard work preparing the team for the competition had also reflected in their showing and as such, he expects them to get better as they progress.
Meanwhile, coach Linden Johnson, who spoke briefly at the press conference reiterated similar sentiments to that of the president and said he too was happy to have brought home some of the spoils.
Looking forward, Monroe said that more emphasis will be placed on ensuring the current crop of tennis players are well prepared for future competitions.
He noted that while the youngsters have been doing well in recent times, additional work which he said will target the overall aspects such as; technique, tactics, fitness, execution among other critical areas will be keenly tackled.
Ninvalle and Clarkston were then given the opportunity to speak on their respective performances during the competition with the former being a bit more shy, as he admitted he was happy to have won the gold.
Clarkston who was a bit more vocal, said that they were times when she felt that the game was slipping away from her but she stayed positive and was happy to walk away with her medal.
Around the Web