Led by wins from Anthony Drayton and Taffin Khan on boards one and two and a draw by Haifeng Su on board four, Guyana's men's team defeated Guernsey boasting four Candidate Masters CM by two and one half points to one and a half when the 42nd Chess OIympiad continued yesterday in Baku, Azerbaijan.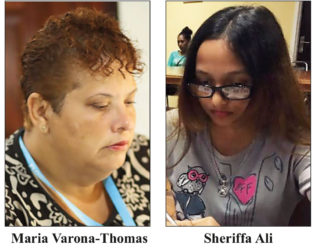 Drayton, playing with the black pieces defeated (CM) Peter Kirby, FIDE rated 2014 while Khan with white won against (CM) Peter Rowe, FIDE ranked 1966.
Guernsey, however rebounded to score a win on board three with Ronuel Greenidge going down to (CM) Toby Brookfeed FIDE ranked 1909 before Su held on for a draw with the 1940 FIDE ranked Candidate Master Andrew Hale giving the Guyanese victory in the tie.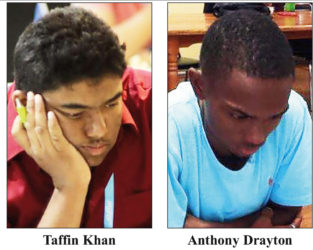 Meanwhile, the women's team went under to Qatar 1-3 with Maria Varona-Thomas on board one and Sheriffa Ali on board three securing draws.
Thomas drew with Woman Candidate Master Aisha Al-Khelaifi (FIDE ranked 1685) while Ali drew with Kholoud Al-Khelaifi (FIDE ranked 1492).
However Jessica Clementon on board two was defeated by Woman FIDE Master Fatima Al-Khulaifi (FIDE ranked 1584) while her sister Julia Clementson lost to Woman Candidate Master Alshaymaa Safar (FIDE ranked 1603).
Around the Web