Following the closure of entries on Monday for the Guyana Amateur Powerlifting Federation's Raw National Championships, Buddy's Gym has stepped in as the event's main sponsor.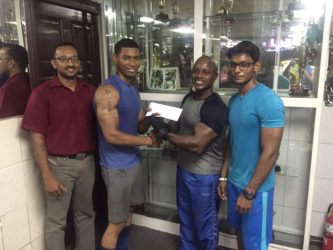 This is according to a release sent out by the federation yesterday.
Executives are now in the process of fine-tuning logistics with all officials towards having a smoothly executed and exciting competition on September 18 at the Critchlow Labour College.
Athletes are reminded that 'weigh in' for this events commences at 8:00 hrs and ends at 9:30 hrs sharp. Lifters who are late for weigh in will not be allowed to compete.
All competition dues and fees paid for this event are non-refundable.
According to the release, the federation is encouraging spectators to come out and be entertained by the new trending category of lifting that has taken the powerlifting world by storm.
Tickets for this event cost $500. Door entry is also the same.
Around the Web