Night two of the Guyana Boxing Association Lennox Blackmoore Intermediate Championships on Saturday at the National Gymnasium had many crowd pleasing performances.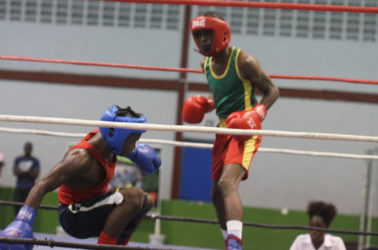 Many of which saw pugilists from the GDF gym getting better of their opponents from Republican Gym.
GDF'S Don Cumberbatch floored Ewart Cobis on his way to victory while Courtney Lynch recorded a KO win over Eon Archer.
The three-night event concluded last night.
Official results of the best boxer and best gym awardees will be published in a subsequent article.
Around the Web