The selection committee of the Athletic Association of Guyana (AAG) is scheduled to shortlist its Inter Guiana Games (IGG) team today.
This is according to president of the association, Aubrey Hutson who spoke with Stabroek Sport yesterday.
"The selection committee will sit and look at the results and select the best," said Hutson. "It's a case of selecting the best combinations of athletes to represent Guyana."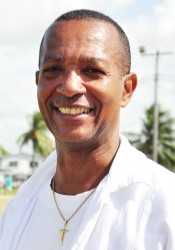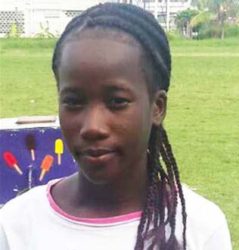 This year's IGG will pit host Guyana against Suriname from October 20-24.
Following Sunday's trials at the National Track and Field Centre, the selection committee will have their work cut up to select the 28 student athletes (14 boys and 14 girls) to don the colours of the Golden Arrowhead.
Usual suspects, Compton Caesar, Chantoba Bright, Keniesha Phillips and Anfernee Headecker were some of the standout athletes on Sunday and will most likely headline the outfit.
Bright hopped, skipped and jumped 12 metres to easily win the girl's triple jump event then returned to take another gold in the long jump with a leap of 6.05m.
Phillips, the fastest local female student athlete of all time was in usual dominant form and recorded a sprint double.
She blasted to victory in the girl's 100m in an eye popping 12.09s ahead then bested the field in the 200m in a brisk 25.08s.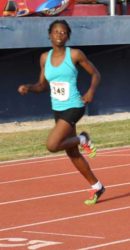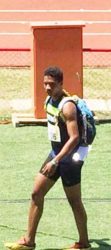 Caesar (21.57s) exploded out of the blocks and ran a superb turn en route to the boy's 200m gold medal then placed a close second (10.61s) in the marquee 100m event behind Tyrell Peters (10.57s).
Headecker was also in fine form and took gold in the boy's 800 and 1500m races.
Other winners on the track included: Avon Samuels (girl's 400m), Stayon Wilson (boy's 400m), Odwin Tudor (boy's 5000m) and Shaqua Tyrell (girls 1500 and 3000m).
The 2016 Inter Guiana Games (IGG) involving Guyana and Suriname, will see student athletes vying for medals and bragging rights in seven disciplines, badminton, basketball, futsal, swimming, table tennis, track and field and volleyball.
The aim of the games is to create possibilities for youths to come together and compete in different sport disciplines, focusing on better sport results and better understanding of each other's culture.
Around the Web