Wayne Forde, President of the Guyana Football Federation (GFF) is confident that the Leonora Sports Facility will meet all the necessary requirements to stage the Caribbean Cup Qualifier against Jamaica.
Caribbean Football Union (CFU) inspectors are expected to arrive on local shores on Friday to examine the West Demerara facility which is slated to play host to Jamaica on October 11th.
In an invited comment, Forde said:" I am 99.9 percent confident because they already sent in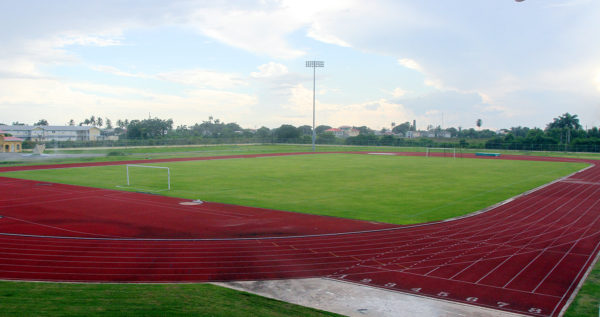 advance some of the criteria that's to be satisfied such as Internet, Hard-Wire Telephone Connection, Proper Washroom Facilities and Dressing Rooms, Security Licenses from the Guyana Police Force and the Guyana Fire Service, things that we have been already engaging the management of the Leonora Stadium to look at so we are satisfied."
According to Forde, "If there are anything that does not meet the criteria, it has to be something minor that we can remedy. That game will be played in Guyana."
He noted that if the facility is still not approved "Then it will have to be Jamaica, if we can't then will they host."
Asked when the status of the facility will be known, Forde said he is unsure but expects the evaluation not to be lengthy. Guyana is set to open its campaign on October 8th against Suriname in Paramaribo before facing off with the Jamaicans three days later.
Around the Web