ST JOHN'S, Antigua, CMC — The West Indies Cricket Board said yesterday it planned to pump more than half-million United States dollars into the women's game, in a move that will see an increase in player retainer contracts and fees starting next month.
In a media release, the regional governing body for the sport said it would move the number of player retainer contracts from 11 to 15, and would also augment sponsorship payments, match fees and captains' allowances.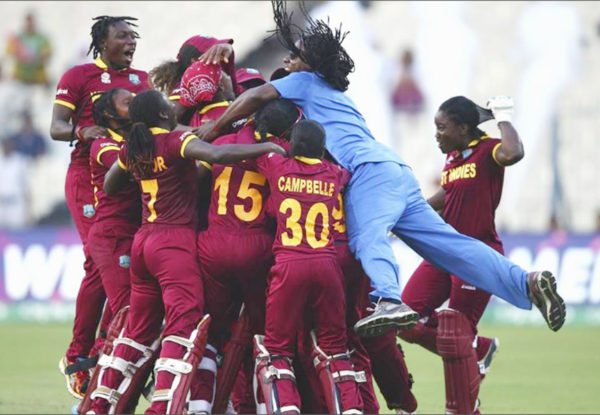 The increases are set to cost the board US$600 000, an injection of cash which chief executive Michael Muirhead believes will stimulate the women's game.
"We are hoping this new package will serve as an additional incentive for the current set of women, but will serve as a drawing card to more women to be attracted to cricket," said the Jamaican, who leaves the post next month.
The deal was hammered out along with the West Indies Players Association and according to the WICB, will also benefit non-retained players as well.
Former West Indies batsman Wavell Hinds, the current WIPA president and CEO, said the new compensation package for the women was "well deserved."
"Our women senior team has been a solid elite performing group over the last decade, as such, the improvement and security in their compensation package is well deserved. We wish the team well for their upcoming home assignment."
The new development comes just weeks ahead of West Indies Women's five-match One-Day International series against England in Jamaica next month.
Trelawny's Multi-Purpose Stadium will host the first two games on October 8 and 10, with the historic Sabina Park in the capital, Kingston, the venue for the remaining three games from October 14-19 which will count towards the ICC Women's Championship.
Captain Stafanie Taylor was pleased with the move, noting it would be instrumental in bringing West Indies on par with the major cricket forces.
"I believe we are stepping in the right direction," she said.
"England and Australia are the two top teams where Women's cricket is concerned and I think we can mirror what they are doing and get on their level.
"It's good that the retainers and match fees have been increased and the girls love it. We hope that, as time goes by, more things will be improved."
West Indies Women are the reigning T20 World Cup champions and currently lie second on 20 points in the ICC Women's Championship, which is headed by Australia.
The top four sides will qualify automatically for next year's Women's World Cup, which will be staged in England from June 26 to July 23.
Around the Web