Having attracted the participation of athletes from all Ten Administrative regions, as well as major crowd support, Minister within the Ministry of Indigenous Peoples' Affairs Valerie Garrido-Lowe has declared the recently concluded Indigenous Heritage Games a success.
In a recent interview with the Government Information Agency, the Junior Minister expressed gratitude to Digicel, the Government of Guyana and the participants and everyone who chipped in to make the sports the success it was.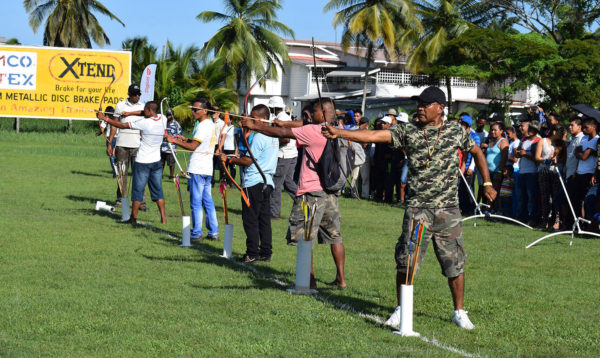 "I have to thank our fellow brothers and sisters from Georgetown, East Coast, and East Bank and over the river (West Demerara), all came down here every day to support the sports," Garrido-Lowe said.
She further pointed out that it was evident during the three days of action that sports unify people, as she said, "…I am glad that our Guyanese brothers and sisters, non-Indigenous, they are beginning to enjoy, understand and take part in Indigenous culture, and that's wonderful."
But even as this year's games were deemed successful, the Minister noted that measures will be put in place to raise the standard of the games
"We will have to make sure that they play their knock out competition in the community and bring the best of the best, if you have to pluck them out from the different villages until you get a dream team," the Minister said.
The aim, the Minister said, is to have even more competitive games and also to give scouters the opportunity to spot indigenous talent so that they can be placed on Guyana's National team.
The 2016 edition of the traditional Indigenous Heritage Sports began last Friday at the Everest Cricket Club ground on Carifesta Avenue with a simple ceremony featuring Director of Sport Christopher Jones and Garrido-Lowe, and concluded on Sunday evening.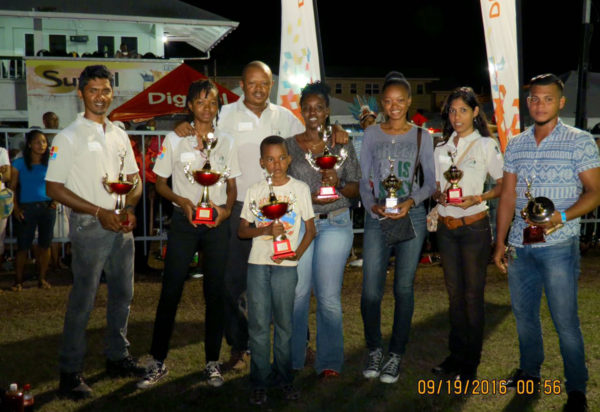 The event which is a staple of the Ministry of the Indigenous People's Affairs attracted over 600 athletes from the Ten Administrative regions who participated in several sporting disciplines including football, archery, cricket and volleyball.
The results in the archery competitions were as follows:
Male Open: 1st  Sean Duncan – 57 pts; 2nd  Anand Mangara — 54 pts; 3rd Eric Hing — 30 pts
Female Open: 1st Samira Duncan – 27 pts; 2nd Shearlyn Duncan –20 pts; 3rd  Narda Mohamed – 18pts
Juniors: 1st Aliya Gordon – 11pts; 2nd Shamara Duncan — 7 pts; 3rd  Darville  Duncan—3 pts
In volleyball, Orealla/Siparuta defeated Mainstay 15-11, 15-7 in the men's division, whilst Moruca beat St. Cuthbert's Mission 15-8, 15-13 to take the ladies crown. In cricket, Region Two United took the male title, defeating Mahdia, as St. Cuthbert's won the women's final against Laluni. Mabaruma, Region One won the men's football competition, beating Tabatinga Region Nine 6-2, whilst Paruima, Region Seven defeated Moruca, Region One in the ladies final.
Around the Web