KANPUR, India, (Reuters) – The Indian spinners did succeed in bringing Kane Williamson and Tom Latham to their knees but only literally as the New Zealanders swept them to distraction on day two of the first test in Kanpur yesterday.
Negotiating spinners on Indian dustbowls ranks among international cricket's most difficult tasks and South Africa's 3-0 loss last year only underlined the magnitude of the challenge.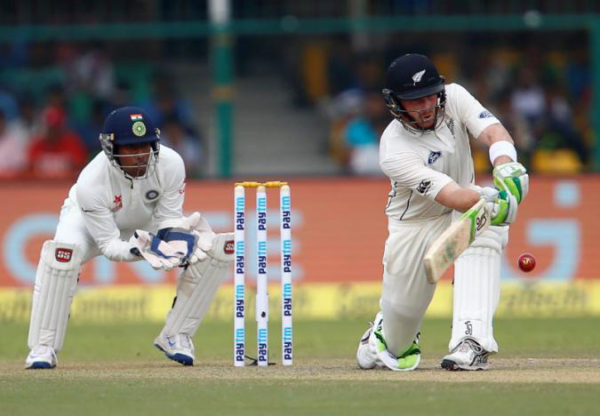 In that four-match series, only once did the Proteas take a test into the fifth day as spinners Ravichandran Ashwin and Ravindra Jadeja collected a combined haul of 64 wickets.
Williamson and his team, however, have arrived in India with a clear plan.
They picked three specialist spinners in their squad and their top order frequently played sweep shots yesterday to negate the Indian tweakers at the Green Park Stadium.
"It's a very individual thing," New Zealand batting coach Craig McMillan told reporters after the tourists ended day two on 152 for one in reply to India's 318.
"I think use of the feet and sweep shot are really important to being successful in India.
"You saw Kane and Tom were quite comfortable playing the sweep today. Other guys in our side not as comfortable. It's really an individual thing but I think when you are facing quality spinners, it's an important shot to have."
India captain Virat Kohli introduced spin in the third over of the innings but Williamson and Latham were largely untroubled and both hit unbeaten fifties.
New Zealand batsmen's approach to spin was in contrast to how the Indians tackle slow bowlers.
"Our batsmen love to use their feet," India batting coach Sanjay Bangar said. "They feel more confident that way.
"I got some stats. Our batsmen have stepped out 32-35 times trying to negotiate spin. Our opposition played some 25 sweep shots and stepped out only once or twice.
"There are two approaches and every player wants to play the way he is comfortable with."
Around the Web